Pie Crust Mix
This is my go-to Pie Crust Mix. Have you ever been put off the idea of baking a pie because you would have to make the pie crust first? That used to happen to me, but not anymore and I am going to share why!
Everyone knows that preparing pie crust is a messy job, so rather than doing it from scratch every time, why not follow this recipe and prepare a large batch at a time. I prepare a new pie crust mix every few weeks and I usually get six pie crusts from it. This recipe couldn't be easier – it simply combines flour, salt, baking powder and lard.
Once prepared, I store the mix in an airtight container for up to six weeks. Then, whenever I decide to bake a pie, I take 1 1/4 cups of the mix and combine them with water. Since I started batch making my pie crust mix, the hardest thing about baking a pie is deciding what filling to use!
To make the Pie Crust Mix, you will need the following ingredients: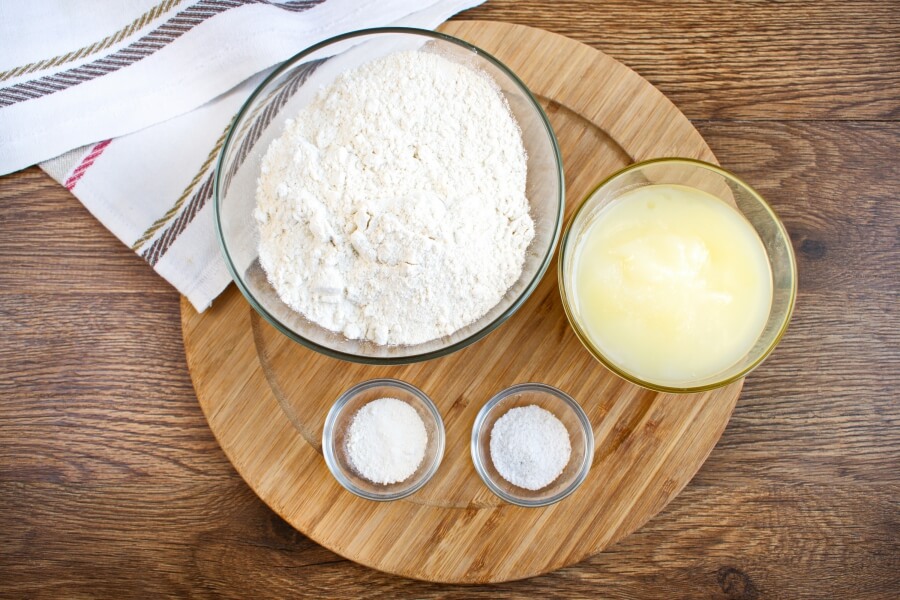 So, how do you make Pie Crust Mix?
Steps to make Pie Crust Mix
Combine the flour, salt and baking powder

1

Add lard to the bowl

1

Cut in the lard

2

Store

1

To use

35

Roll the dough

2

Bake

20