1 (8 oz) tube

Crescent rolls

or puff pastry

1 (12 oz) package

Cocktail weiners

Coarse salt

for sprinkling
Pigs in a Blanket
When I was a child, I found the name Pigs In A Blanket hilarious as I would picture cute little pigs wrapped in fluffy blankets! Little did I know that these pork snacks would become one of my favorite party foods when I grew up! I make batches of these every time I have a party and there is never even one left at the end.
I use crescent roll dough for the blankets in this recipe and the pigs are mini cocktail weiners. This makes this recipe a real easy one to assemble and you can cook them for 15 minutes just before your guests arrive.
To make these Pigs In A Blanket, you will need the following ingredients: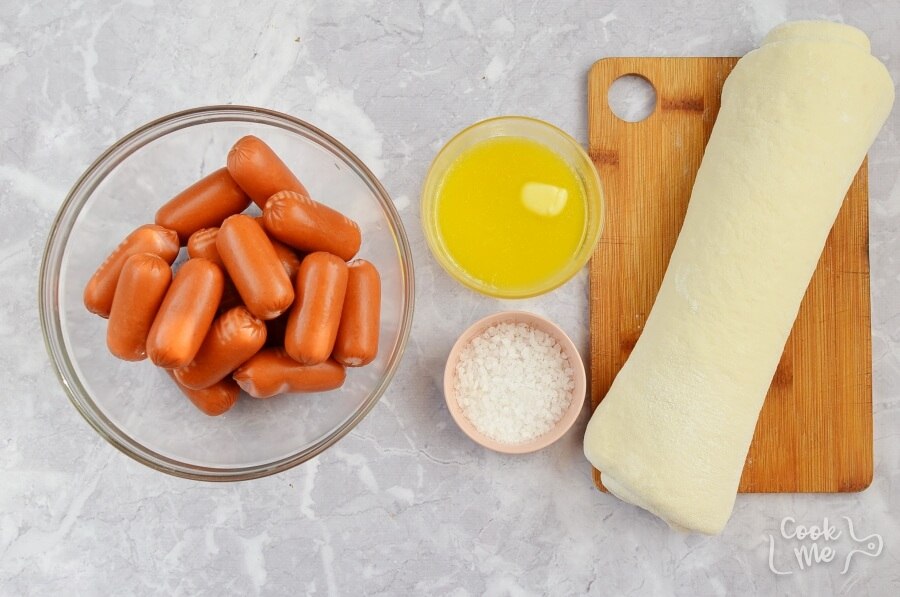 So, how do you make Pigs In A Blanket?
Steps to make Pigs in a Blanket
Heat the oven

10

Preheat the oven to 375 °F.

Unroll the crescent dough

3

Divide each dough triangle

3

Assemble the pigs in blankets

5

Place the snacks on a baking sheet

3

Bake

15

Serve