20 oz

Can chopped pineapple

2 cups

Frozen yogurt

or vanilla ice cream
Pineapple Smoothie
This yummy Pineapple Smoothie works perfectly as a breakfast shake, daytime refreshment or creamy dessert. With only four ingredients and a couple of steps, it's easy and quick to prepare so you can whizz it up in just a couple of minutes. The quantities in this pineapple shake recipe make for a beautifully creamy smoothie, with just the right amount of fruit, frozen yogurt and milk to make it thick but easy to drink.
You can use these basic pineapple milkshake quantities to experiment with your own ingredients: switch the frozen yogurt for coconut ice cream, swap the canned pineapple for canned peaches, try a splash of maple syrup instead of the cinnamon…the possibilities are endless!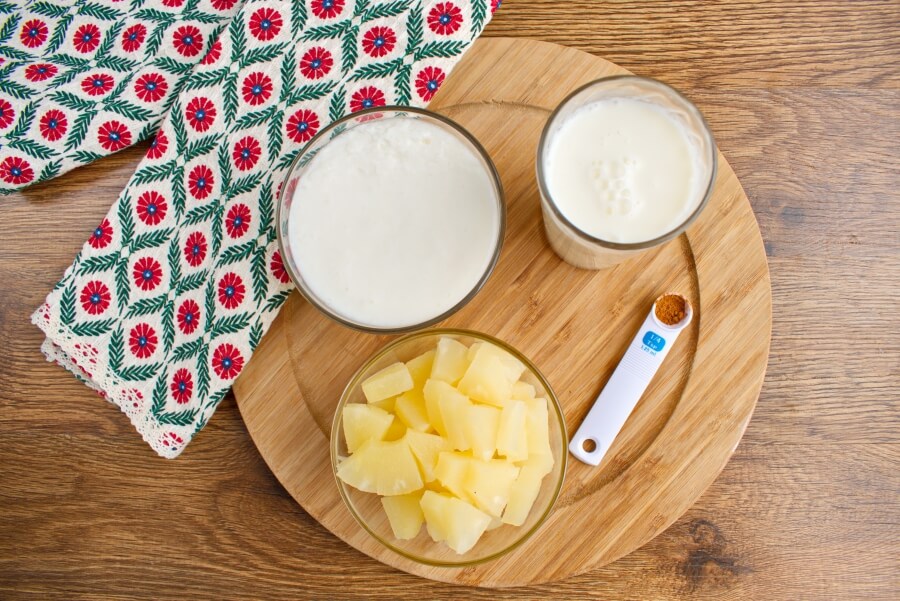 So, how to make Pineapple Smoothie?
Steps to make Pineapple Smoothie
Add the ingredients to a blender

1

Blend the smoothie

1

Serving Pineapple Smoothie

3