Hungarian Kiffle Cookies
For a different take on a cookie, have a go at these delicate, authentic Hungarian Kiffle Cookies. Kiffles, which you might also see written as kifli, kieflies or kiffels, are traditional baked treats from Hungary. What makes them special is the dough, made from cream cheese, and the filling, which can be whatever you fancy!
I've used walnuts for this kiffles recipe, which is pretty authentic to Hungary, but you can also try other types of nuts and jams inside – poppy seeds, apricots, cashews, prunes, dates… you get the idea! To get the right form when you roll the kiffles just try to copy the shapes you can see in my pictures, but don't worry about making them too perfect, they are homemade after all and will taste just as delicious!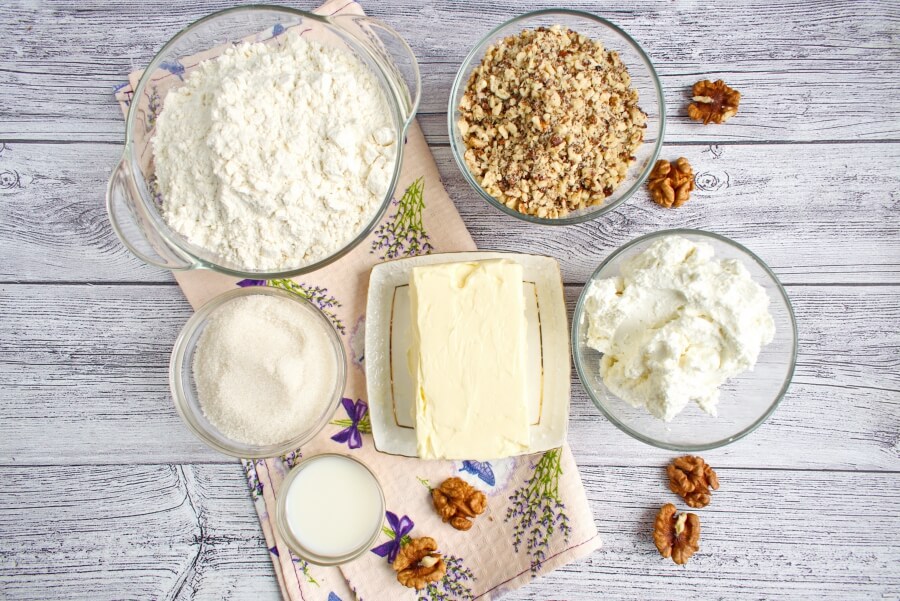 So, how to make Hungarian Kiffle Cookies?
Steps to make Hungarian Kiffle Cookies
Beat the butter and cream cheese

2

Add the flour

5

Leave to chill

8h

Heat the oven and prepare baking trays

5

Make walnut paste

5

Roll and cut dough

10

Add fillings

5

Shape kiffles

5

Bake kiffles

15

Serving Hungarian Kiffle Cookies