2 cups

Mozzarella

shredded
Easy Keto Pizza Crust
Homemade Easy Keto Pizza Crust is a quick and easy way to bake your favorite pizzas, even when you're on a Keto diet. I think if you asked any Keto follower to name the top five foods they miss the most since they starting eating low-carb, pizza would be on everyone's list! For me, it's number 1! So I really worked hard to find a crust recipe that would still taste authentic and become nice and crispy when baked.
This version crisps up nicely and also tastes delicious, with the melted mozzarella running through it. The best thing about making pizzas at home is that you get to add your favorite toppings, and be as generous with them as you like!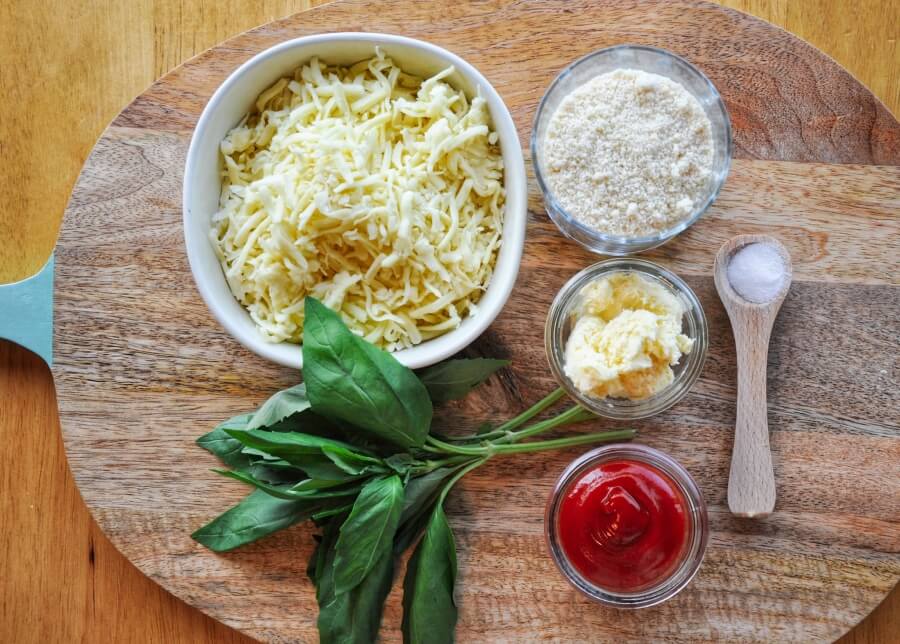 So, how to make Easy Keto Pizza Crust?
Steps to make Easy Keto Pizza Crust
1

Heat the oven and prepare parchment paper

2

Combine the ingredients

3

Heat the flour mixture

2

Shape the dough

1

Roll the dough

1

Prepare the dough for baking

6

Bake the pizza crust

5

Cool crust

Remove the crust and allow it to cool for 5-10 minutes. Lower the temperature of the oven to Place pan on a cooling rack. Decrease oven temperature to 350°F.

1

Add pizza toppings

5

Bake pizza

Serving Easy Keto Pizza Crust