½ cup

Pineapple juice

pure

1 tbsp

Chia seeds

or hemp, etc.
Strawberry, Blackberry & Pineapple Smoothie
This Strawberry, Blackberry, Banana & Pineapple Smoothie is a fantastic fruit smoothie recipe that is healthy and makes a perfect breakfast on a hot day! I think the pineapple is a fantastic addition to this juicy smoothie – sweet and delicious! 
It is super easy to make this smoothie too! Start by placing all of the ingredients in a blender. Add ice cubes and your favorite seeds. Blend for about a minute, and enjoy!
To make Strawberry, Blackberry, Banana & Pineapple Smoothie, you will need the following ingredients: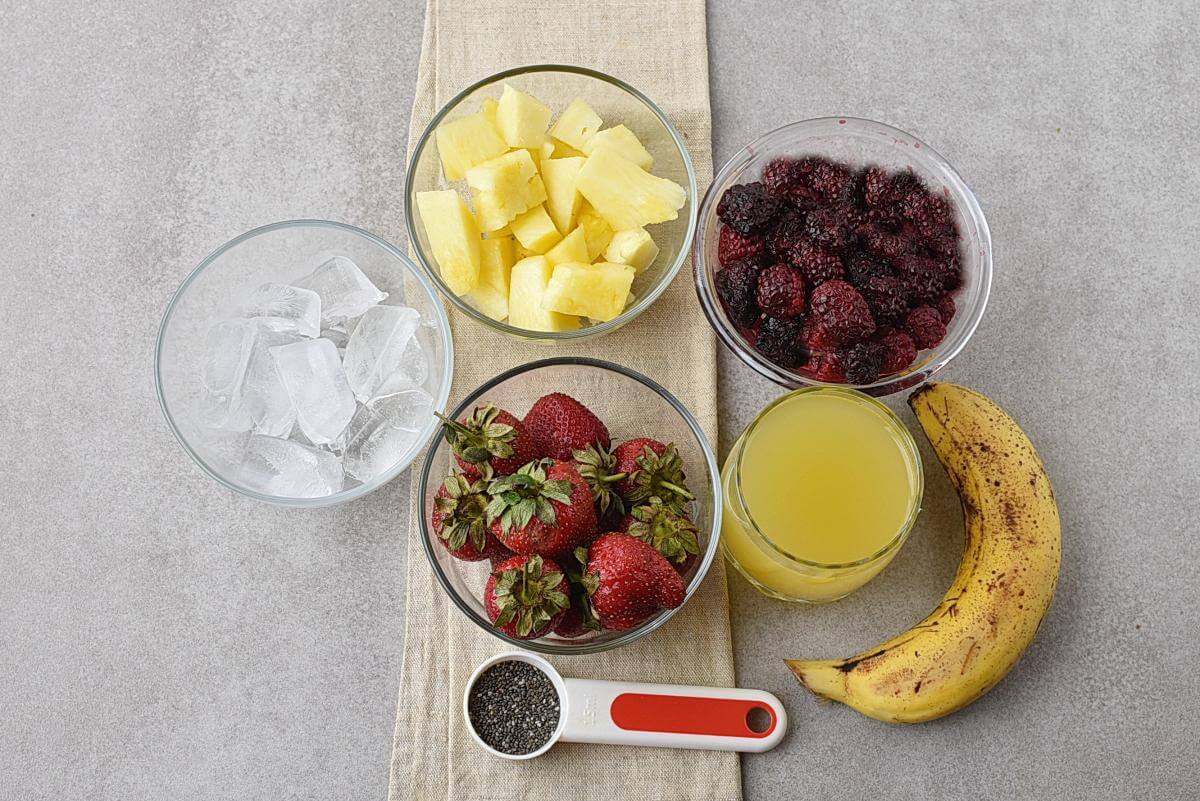 Steps to make Strawberry, Blackberry & Pineapple Smoothie
Place ingredients in blender

1

Blend

1

Serve