6

Eggs

hard boiled, chopped

1/2 cup

Celery

finely chopped

1/4 cup

Green onion

thinly sliced
Simple Egg Salad Sandwich
If I'm being fancy when having my parents around for tea, or just need that convenient work lunch, this Simple Egg Salad Sandwich is the one I make. I boil up 6 eggs, getting in my extra amount of protein, which I love and mix mayonnaise, yellow mustard, lemon juice and salt and pepper for that amazing creamy egg salad that this sandwich is famous for.
You can serve this sandwich at a girls luncheon or tea party, or even give it to your kids for school lunch. I sometimes have it as a post gym snack too. Perfect anywhere, anytime!
To make a Simple Egg Salad Sandwich, you will need the following ingredients: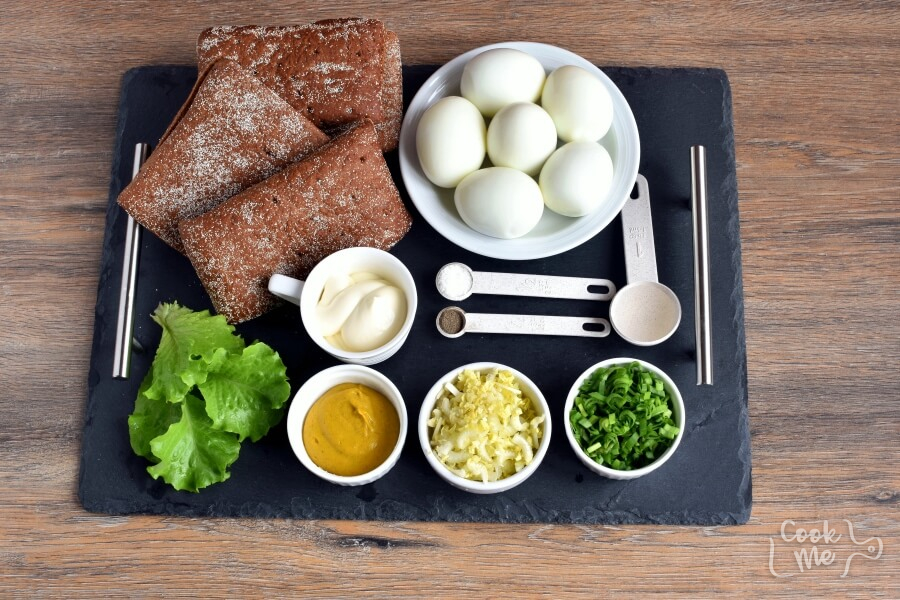 So, how to make Simple Egg Salad Sandwich?
Steps to make Simple Egg Salad Sandwich
Prepare egg salad

2

Add salad ingredients

3

Refrigerate

10

Serve