11 ounces

Fusilli pasta

multi-colored

8 ounces

Smoked salmon

cut into ¾-inch pieces

1 pinch

Black pepper

ground

1 pinch

Cayenne pepper

(optional)
Smoked Salmon Pasta Salad
I am always looking for tasty and filling lunch meals to take with me to work everyday. This Smoked Salmon Pasta Salad is the perfect balance of tasty and balanced nutritionally with salad ingredients like carrots and celery, fresh onion and cucumber.
It's quick and easy to make so I don't need to spend too much time in the morning with meal prep. The portion size is quite large, so I sometimes make a portion for another day. Healthy and convenient, you just can't go wrong!
To make Smoked Salmon Pasta Salad, you will need the following ingredients: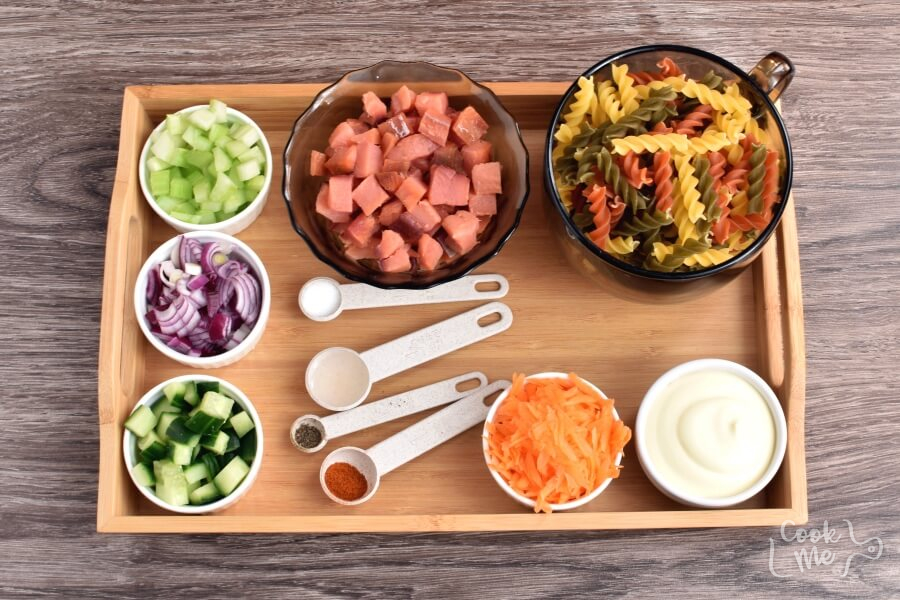 So, how to make Smoked Salmon Pasta Salad?
Steps to make Smoked Salmon Pasta Salad
Boil water

5

Cook the pasta

15

Add the vegetables and salmon

2

Combine the seasoning

1

Add the seasoning sauce to the pasta

2