8 ounces

Vermicelli pasta

½ cup

Green bell pepper

chopped

1 (6 ounce) can

Olives

black, sliced

2 tbsp

Salad seasoning mix

½ cup

Zesty Italian dressing
Vermicelli Salad
I love salads of pasta, and this Vermicelli Salad is the perfect combination of pasta with Italian salad ingredients and flavours, that creates a delicious light and easy, fresh, summer salad. This recipe is perfect to add to your menu, if you're hosting a lunch.
You can serve this salad as is, or it pairs perfectly with a piece of grilled fish. Try adding some lemon chili beef strips or even sweet chili chicken strips, no matter what you choose, this is definitely an impressive recipe choice!
To make Vermicelli Salad, you will need the following ingredients: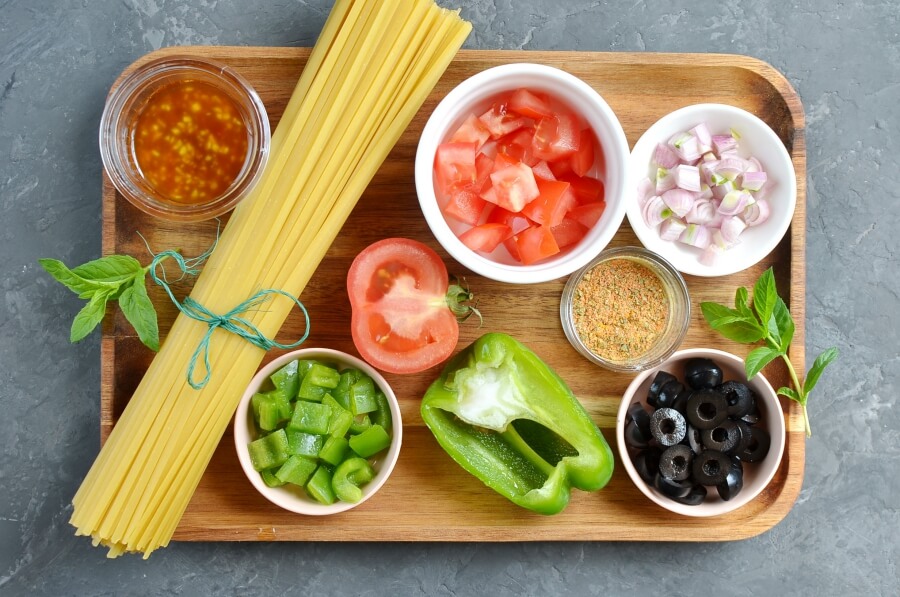 So, how to make Vermicelli Salad?
Steps to make Vermicelli Salad
Cook pasta

15

Prepare salad

1

Prepare dressing

1

Combine all ingredients

1

Serve

4h