2 1/2 tbsp

Butter

softened

1 1/2 cup

All-purpose flour

1 tbsp

Peanuts

chopped, or to taste (optional)
West African Lime Cake
My family just adores this fresh West African Lime Cake. I don't know about you, but once the summer hits, I start thinking about light and fruity cakes and treats. And what could be better in summer than a zesty African lime cake? Lime cake is traditional in West African countries and they add some crunch to the cake by garnishing it with chopped peanuts.
I brought this cake to a friend's barbecue last summer and I didn't even get the chance to taste it – it was devoured before I could get a slice! The next time you're baking for a summer barbecue, this is the recipe to try. It's is a very easy recipe to follow – you just have to combine sugar, butter, eggs, lime and flour to make a light and tasty cake that everyone will love. Maybe double the recipe and make two cakes, just to ensure you get a slice!
To make West African Lime Cake, you will need the following ingredients: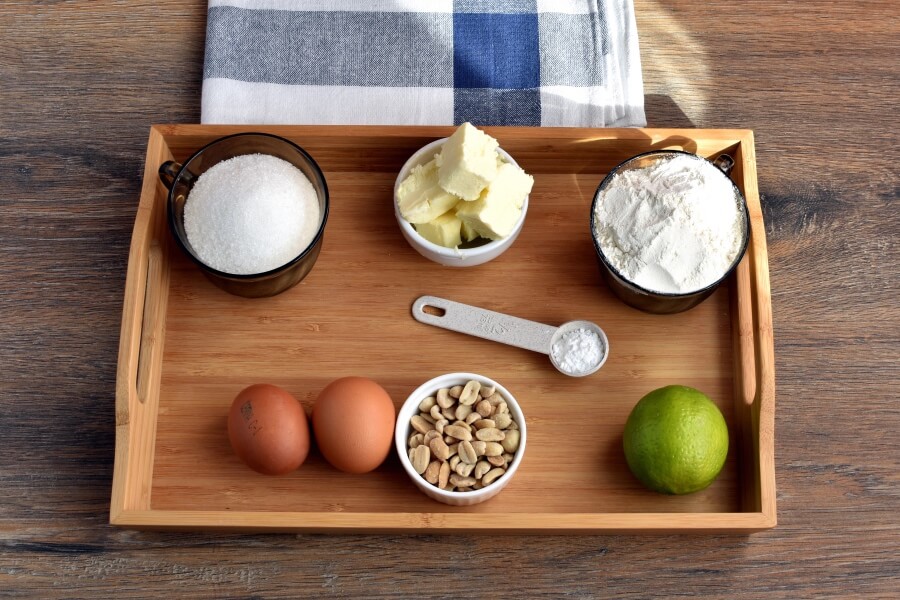 So, how to make West African Lime Cake?
Steps to make West African Lime Cake
Heat the oven and prepare a pan

5

Beat the sugar and butter

3

Add the eggs and lime

2

Mix in the flour and baking powder

3

Put the cake mixture in the baking pan

2

Bake

25

Leave to cool

20

Serve