Red pepper flakes

to taste

½ tsp

Black pepper

or to taste

½ head

Cabbage

cored and coarsely chopped

½ (14.5-oz) can

Stewed tomatoes

drained and diced
Healing Cabbage Soup
This nourishing and delicious Healing Cabbage Soup is a simple vegetable soup made with chicken broth. Packed with fiber-rich vegetables like cabbage, celery, onions, carrots, and tomatoes, this is a very filling soup. A hot bowl of this satisfying and comforting cabbage soup is like a sweater of a soup. It's cozy, a little spicy, and warming! Finish each bowl off with a little more pepper if you like it hot, and enjoy.
Start the recipe by sautéing the onion, carrots, and celery in a large soup pot or Dutch oven. Stir in the garlic, dried herbs, and chili pepper flakes and let them heat through. Be sure to adjust the amounts of red pepper to your liking. Pour in the chicken stock, season with salt and black pepper and bring to a boil. Once at a boil, add in the cabbage and simmer until the cabbage wilts. Then stir in the stewed tomatoes and simmer until the vegetables are nice and tender. Serve hot in bowls, and enjoy!
Are you a soup person? We've got Top 10 Fall Soup & Stew Recipes that will surely warm you up.
To make this Healing Cabbage Soup, you will need the following ingredients: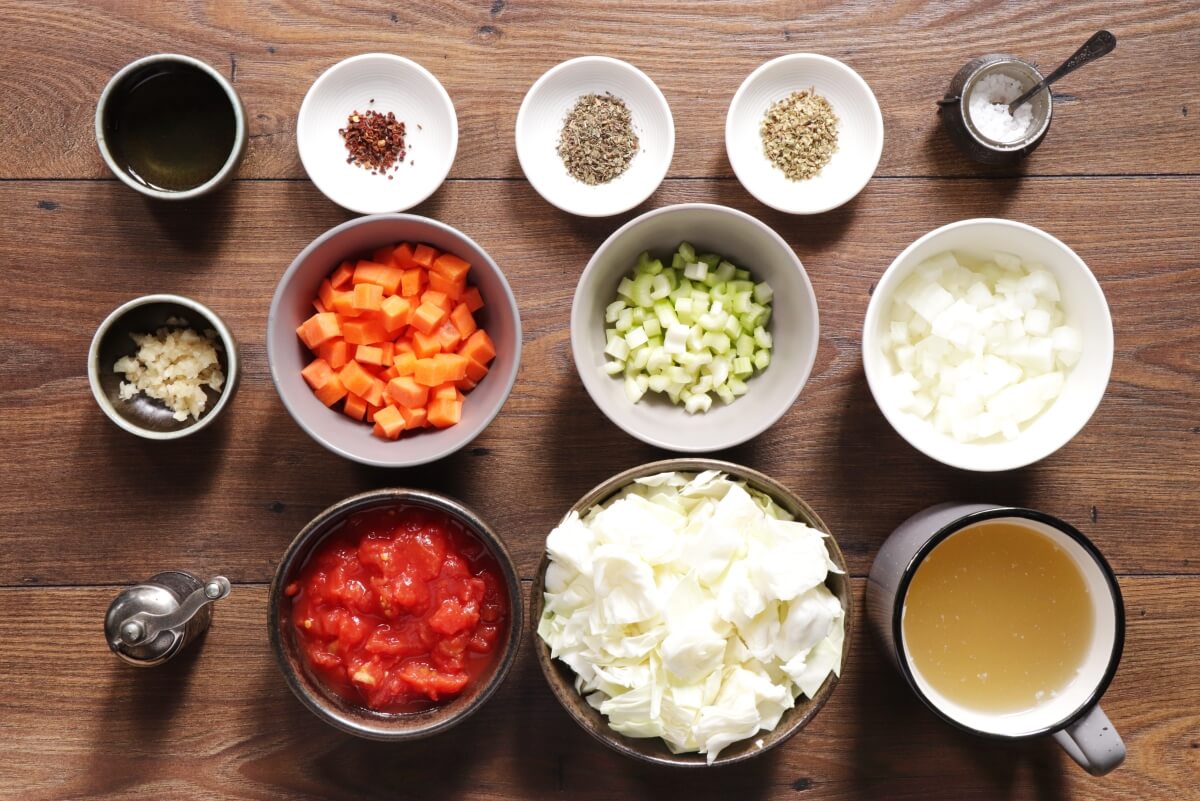 Steps to make Healing Cabbage Soup
Sauté onions, carrots and celery

4

Add garlic, herbs and pepper

1

Add chicken stock

5

Add cabbage and simmer

10

Add tomatoes and simmer

20

Serve