For the Strawberry Puree:

1

Egg whites

room temperature

For the Agar-Agar Syrup:
Homemade Strawberry Marshmallows (Zephyr)
These Homemade Strawberry Marshmallows are also known as zephyrs. Zephyrs are a type of sweet like a cross between a marshmallow and a meringue. They look like a meringue, but they have the texture and consistency of marshmallows. Zephyrs get their cute name from the Greek god of light wind: Zephyrus. This is due to the light and airy texture of this sweet treat.
These marshmallows are made by beating a strawberry purée together with sugar, egg whites and agar-agar. Agar-agar is a gelling agent and unlike gelatin, it is suitable for vegetarians. This recipe is a great way to use up strawberries. These go down a treat at a summer party because they look like piped roses.
To make Homemade Strawberry Marshmallows, you will need the following ingredients: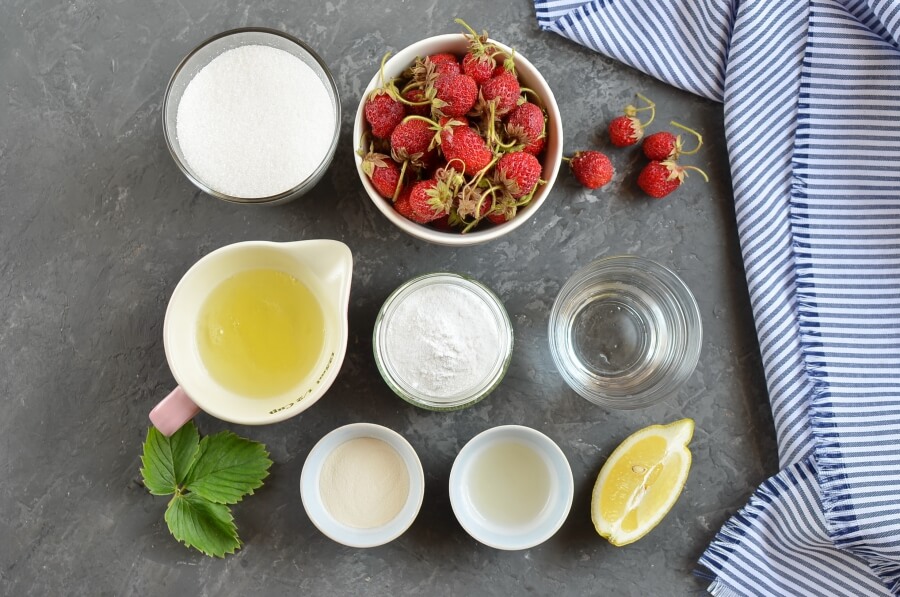 So, how to make Homemade Strawberry Marshmallows?
Steps to make Homemade Strawberry Marshmallows (Zephyr)
Prepare a baking sheet

1

Make strawberry puree

10

Strain the strawberry puree

30

Mix puree and egg white

10

Make the agar-agar sauce

5

Add agar-agar to the strawberry mixture

5

Pipe the marshmallows

10

Rest

12h

Sandwich together

5

Serve

2