1 tbsp

Coconut oil

or your preferred cooking oil

½, about 4 packed cups

Cabbage

small, sliced thinly

½ –1 tsp

Ginger

fresh, grated

2 ½ cups

Vegetable broth

good quality

1 cup

Chicken

leftover, chopped or shredded

Cilantro

fresh, chopped, to garnish
Detox Chicken Cabbage Soup
This is the delicious Detox Chicken Cabbage Soup you've been looking for!
I do a home detox a few times a year to help remove toxins and cleanse my system. I use all natural methods for this and one of the key sources of nutrition is a detox cabbage soup made with the best quality, healthy ingredients. I can actually taste the goodness from this soup!
To make it, I add chicken and broth to lightly cooked cabbage, celery, garlic and ginger. I allow the ingredients to simmer for a few minutes until the veggies are cooked through. Then I garnish with freshly chopped cilantro. This soup tastes absolutely delicious as well as providing nourishment to your body. Make a batch as it keeps for 2 days in an airtight container in the refrigerator.
To make this Detox Chicken Cabbage Soup, you will need the following ingredients: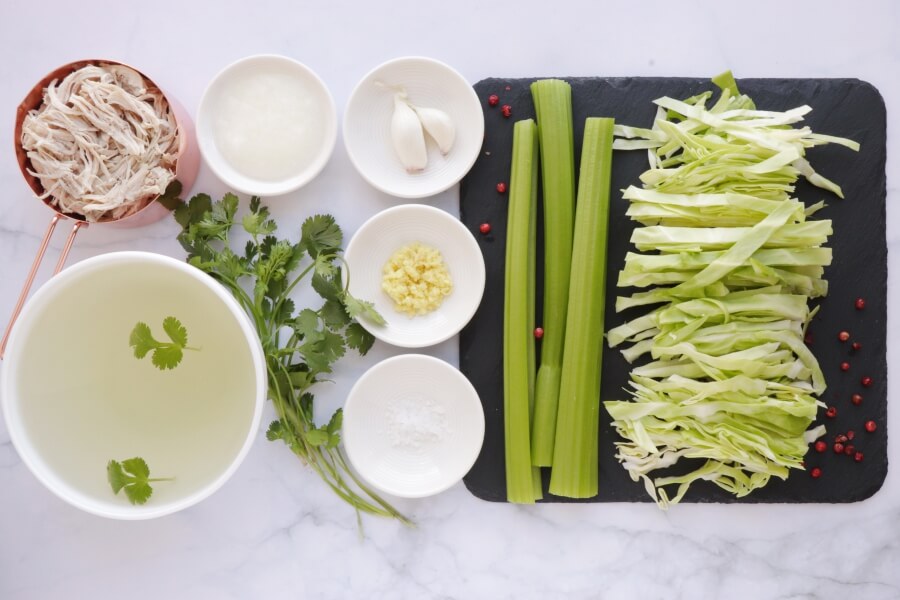 So, how do you make Detox Chicken Cabbage Soup?
Steps to make Detox Chicken Cabbage Soup
Sauté cabbage and celery

4

Stir in garlic and ginger

1

Bring to a boil

5

Simmer

10

Serve