4

Sweet onions

such as Vidalia, sliced thinly

2 cups

Chicken broth

or vegetable broth
Sweet Onion Soup
If you're looking for a soup that's a little bit special, my Sweet Onion Soup is sure to hit the brief! This creamy onion soup is best made with Vidalia onions in season from spring until summer, when you'll find them all over stores in the south. If you can't get hold of them try Walla Wallas or Texas Spring Sweet, but really any sweet onion will do.
It's important not to use normal yellow onions though for this recipe, as you'll lose the sweet taste and need to cook them for longer to get rid of that strong onion bitterness. This soup is made wonderfully creamy by the addition of cream, milk and beaten eggs and the paprika and hot pepper sauce give it a good kick to counterbalance that oniony sweetness. You'll enjoy bowlful after bowlful!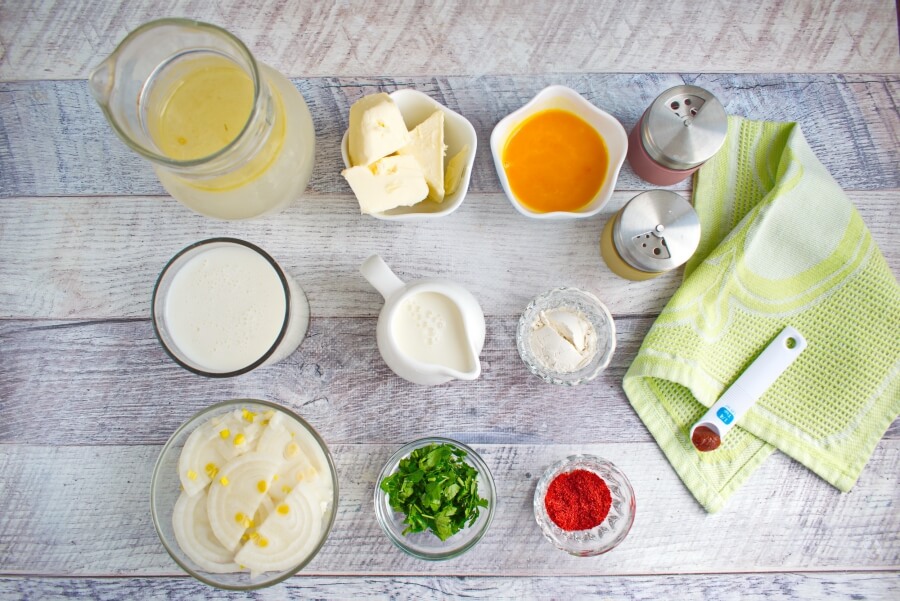 So, how to make Sweet Onion Soup?
Steps to make Sweet Onion Soup
Cook the onions

10

Add the flour

1

Add the chicken broth

5

Add the cream and milk

3

Add the egg yolks

5

Add seasonings

1

Serving Sweet Onion Soup

5