3 tbsp

Onion

finely chopped

1 tbsp

Green onion

finely chopped

2 tsp

Cilantro

fresh, finely chopped
Cheese-Stuffed Turkey Burgers
Meaty, juicy and oozing with cheese, these Cheese-Stuffed Turkey Burgers are utterly delicious and guaranteed crowd-pleasers!
I call these burgers but they're no ordinary burgers and I tend to treat them more like patties, serving them up alongside some steamed and buttery greens or a crisp salad. But they're also awesome in traditional burger form, on some toasted buns with slices of juicy tomato and crisp lettuce leaves! These work great on an outdoor grill too, just make sure you've sealed the edges tight so the cheese doesn't escape! Whenever I cook these everyone loves the cheese surprise inside – it makes these stuffed turkey burgers extra special!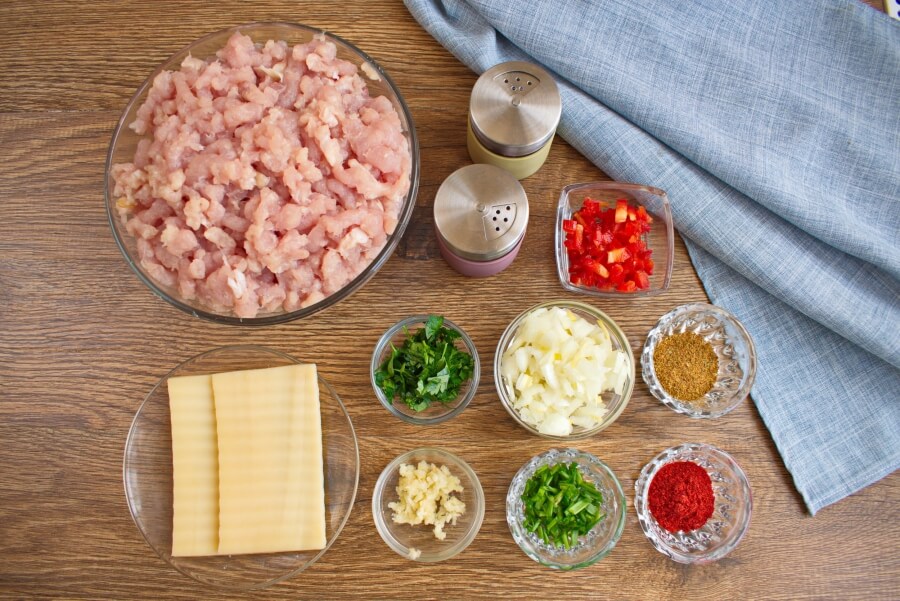 So, how to make Cheese-Stuffed Turkey Burgers?
Steps to make Cheese-Stuffed Turkey Burgers
Combine the ingredients

5

Shape 8 patties

5

Stuff the patties and shape the burgers

5

Cook the burgers

15

Serving Cheese-Stuffed Turkey Burgers