½ + ⅓ cup

All-purpose flour

divided

For frying:
Syrniki: Ukrainian Cheese Pancakes
These Syrniki: Ukrainian Cheese Pancakes make for a delicious breakfast or dessert that feels comforting and satisfying. Farmer's cheese is the main ingredient in this recipe. Though mild in flavor, it is packed with protein and calcium to help keep you feeling full longer and energized for a productive day. It also brings a rich and creamy flavor to these pancakes, which makes them taste terrific.
This recipe uses only six ingredients plus some oil for cooking and is pretty easy to make. Start by making a batter from farmer's cheese, eggs, flour, sugar, and salt. I like to add raisins for extra sweetness, but you can leave them out if you prefer. Use a ¼-cup ice cream scoop to make thick pancakes and then gently flatten them using your hands. Dredge the syrniki in flour and place them into a hot oiled skillet one by one. Cook the syrniki in batches until golden brown. Serve warm or cold. I like to serve these Ukrainian pancakes the traditional way with sour cream and jam. Perfect for a cozy morning! Enjoy!
To make Syrniki: Ukrainian Cheese Pancakes, you will need the following ingredients: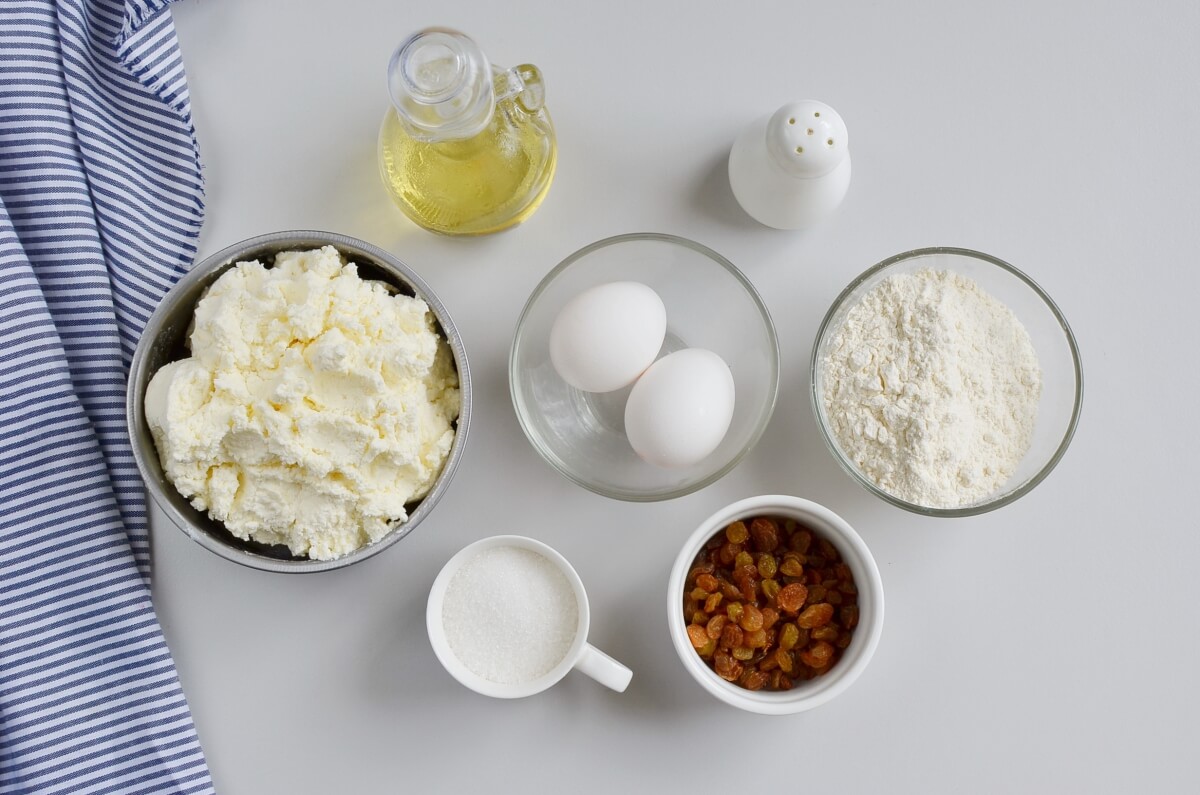 Steps to make Syrniki: Ukrainian Cheese Pancakes
Combine cheese and eggs

2

Add flour, sugar, and salt

3

Shape syrniki

10

Cook pancakes

15

In a large skillet on medium-low heat, heat 3-4 tablespoons vegetable oil and place the syrniki in a skillet one by one. Cook the syrniki in batches until golden brown on both sides. Add more oil if needed to prevent from sticking. Once cooked, transfer the syrniki to a plate lined with a paper towel to drain.

Serve