For the crust

¾ cup

Confectioners' sugar

¾ cup

Unsalted butter

melted

For the filling

1 cup

Ricotta cheese

whole milk, at room temperature

4

Eggs

at room temperature

2 tsp

Tangerine zest

of 1 small tangerine

¾ cup

Tangerine juice

fresh

For the topping

Confectioners' sugar

optional
Directions
I love ricotta, citrus flavors and cheesecake filling so is it any wonder that I love these Tangerine Ricotta Bars which tick all of these boxes. These citrus treats get their tangerine flavor from a mix of tangerine juice and zest. This means that the flavor is more subtle than the more traditional lemon bars.
To make these, start by preparing the crust by mixing flour, sugar and salt with melted butter. Press the filling into a baking dish. Move on to the filling while the crust bakes. Beat all of the ingredients together with an electric mixer. Pour the filling onto the cooled crust and bake again until the filling sets. Leave to cool completely before cutting into squares.
To make the Tangerine Ricotta Bars, you will need the following ingredients: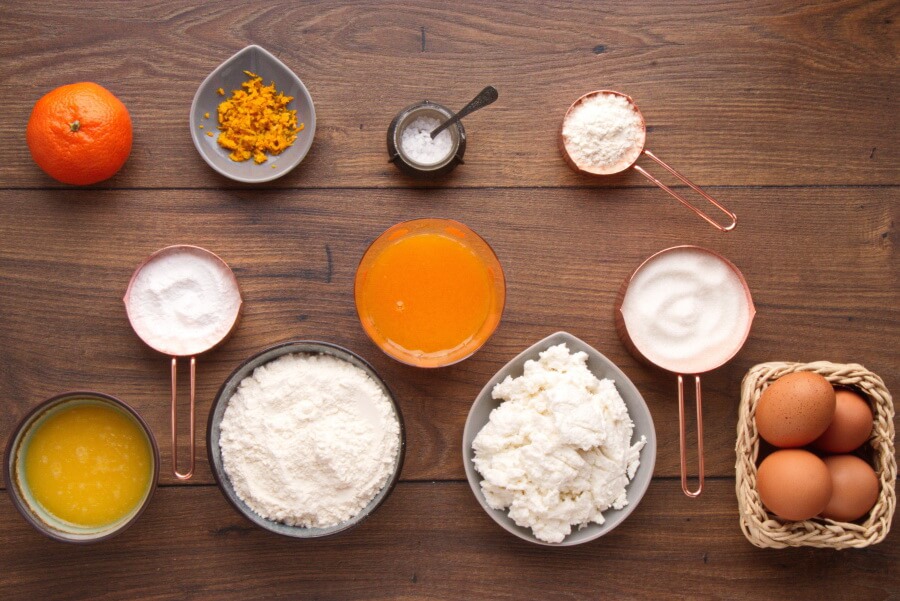 So, how do you make Tangerine Ricotta Bars?

This video may vary from the original cook.me recipe
Steps
5

Heat the oven and prepare a baking pan

5

Make the crust

35

Bake the crust

2

Reduce oven temperature

Turn the oven down to 325 °F.

5

Make the filling

2

Add filling to crust

35

Bake

30

Cool

Serve