The Best Gluten Free Shortbread
This recipe is for The Best Gluten Free Shortbread I've ever made. I know you'll love it too. You'd hardly know that it's gluten free. Not only does this shortbread taste delicious, it is quite easy to make too. My top tip, to prevent the cookies from spreading, is to use xanthan gum which is a thickening agent and stabilizer for gluten free baking recipes!
To make this shortbread, start by making shortbread dough in a stand mixer. Turn the dough out onto a rice floured workspace and shape into a disk. Roll out the dough and use a ¼ inch thick round cutter to cut cookie shapes. Place the shortbread cookies on the baking sheet, about two inches apart and chill. Bake until cookies are light golden brown. Cool the cookies and store for up to two weeks in an airtight container.
To make The Best Gluten Free Shortbread, you will need the following ingredients: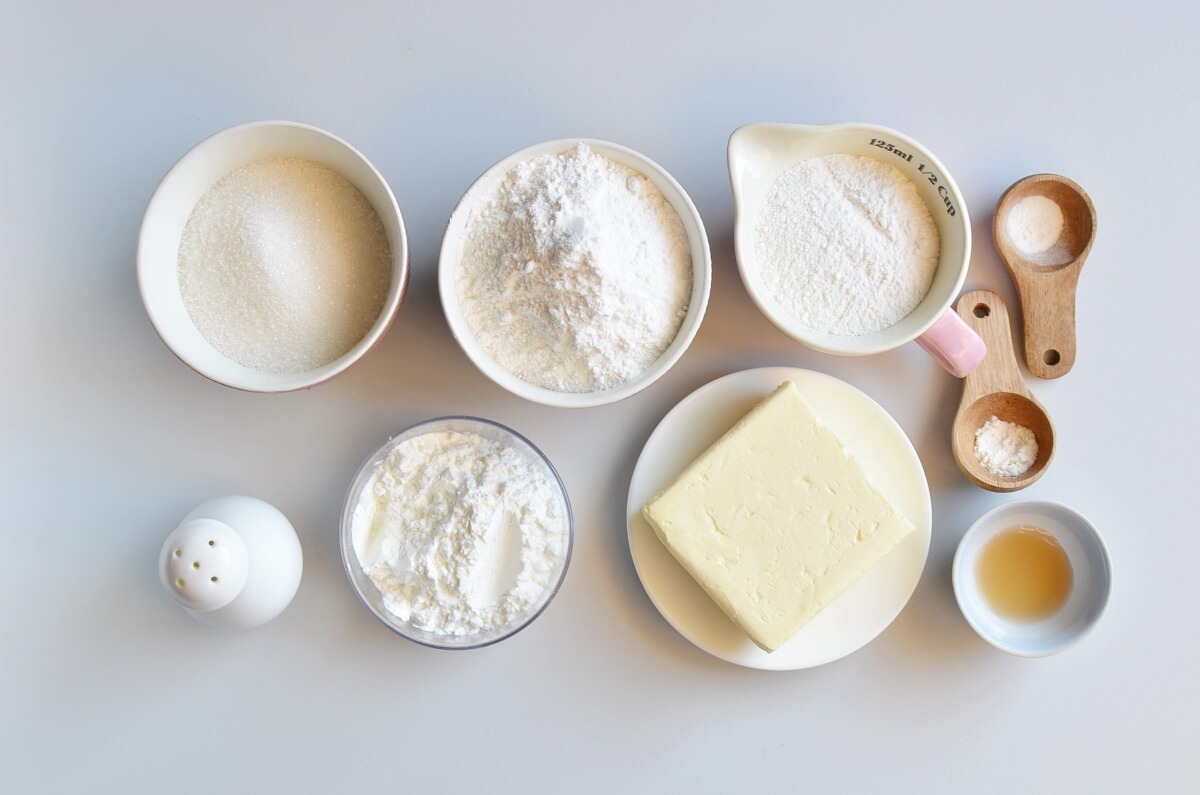 Steps to make The Best Gluten Free Shortbread
Heat oven and prepare baking sheet

1

Mix dry ingredients

1

Beat butter, sugar and vanilla

3

Add dry ingredients

3

Roll out dough

3

Cut out cookies

3

Chill

30

Bake

12

Cool

20

Serve