Tomato and Caper Linguine
This Tomato and Caper Linguine combines two quintessential Italian ingredients: tomatoes and capers. The sharpness of the capers really sets off the sweetness of the tomatoes. It is a super simple recipe to make, yet tastes absolutely amazing. Sometimes I think the simpler recipes can be the tastiest, don't you?
To make this, simply cook the linguine according to the instructions. While the pasta is cooking, make a tomato and caper sauce. When the linguine is cooked, mix it with the sauce. Grate some parmesan and lemon zest on top and there you have it – simply delicious Italian food!
To make my Tomato and Caper Linguine, you will need the following ingredients: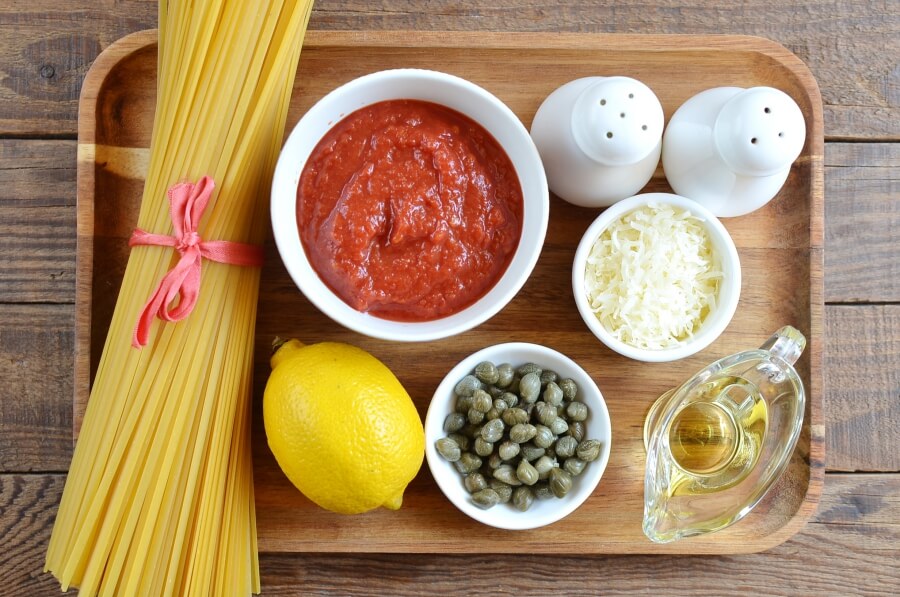 So, how do you make Tomato and Caper Linguine?
Steps to make Tomato and Caper Linguine
Cook the linguine

15

Make the sauce

2

Season

7

Combine pasta and sauce

2

Serve