2-3 tbsp

Parsley

freshly chopped Italian parsley

½ small fresh ball

Mozzarella

chopped into small pieces

16 leaves

Basil

small fresh
Tuna Mozzarella Stuffed Cherry Tomatoes
These Tuna Mozzarella Stuffed Cherry Tomatoes are a fantastic summer appetizer. They look really impressive, and they taste absolutely delicious too! You will need 16 toothpicks to assemble these little canapes.
To make these stuffed tomatoes, start by combining parsley, oil, drained tuna, fresh mozzarella and mayo and blend until the mixture is nice and creamy. Set aside. Prepare the tomatoes by cutting off the top of the tomato and removing the pulp and seeds. Turn the tomatoes upside down on a rack to drain. Turn to an upright position and sprinkle with a little salt. Pierce a basil leaf with each toothpick. Then poke the toothpick through the middle of the tomato top.
Divide the mixture between each cherry tomato and replace with the top of the basil/tomato. Serve immediately or cover with plastic and refrigerate until serving.
To make my Tuna Mozzarella Stuffed Cherry Tomatoes, you will need the following ingredients: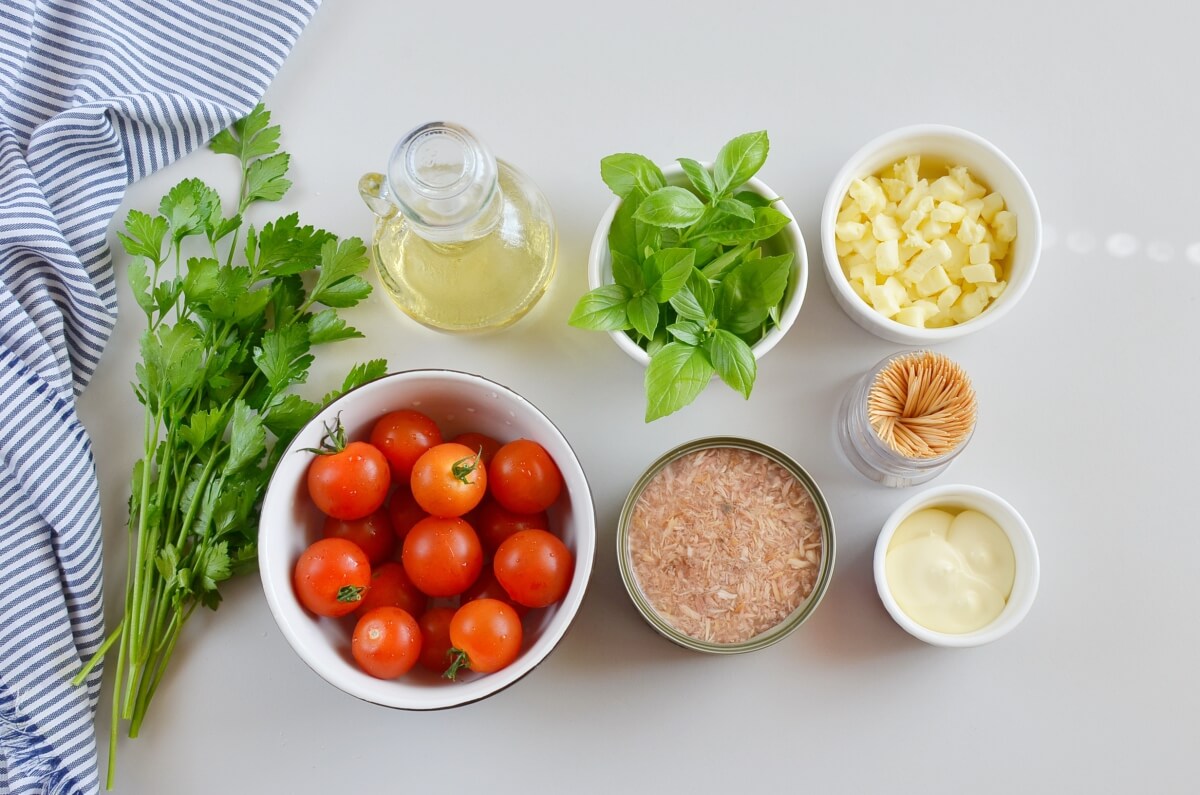 Steps to make Tuna Mozzarella Stuffed Cherry Tomatoes
Combine stuffing mixture

1

Prepare tomatoes

20

Pierce each basil leaf and tomato top with a toothpick

5

Stuff tomatoes

10

Serve

1