2 cups

Watermelon

cubed and remove seeds

1

Cucumber

peeled and chopped

1

Red onion

finely chopped

some leaves

Fresh mint

for garnishing
Watermelon Gazpacho
This Watermelon Gazpacho, cool watermelon soup is a Summer's day, delight! The perfect choice for a tangy and spicy, light meal.
A combination of watermelon, tomato, chopped cucumbers, ginger, salt, lemon juice and olive oil, blended together until smooth and topped with chopped onions, minced jalapeño pepper and sprinkles of black pepper and mint leaves for garnishing.
To make Watermelon Gazpacho, you will need the following ingredients: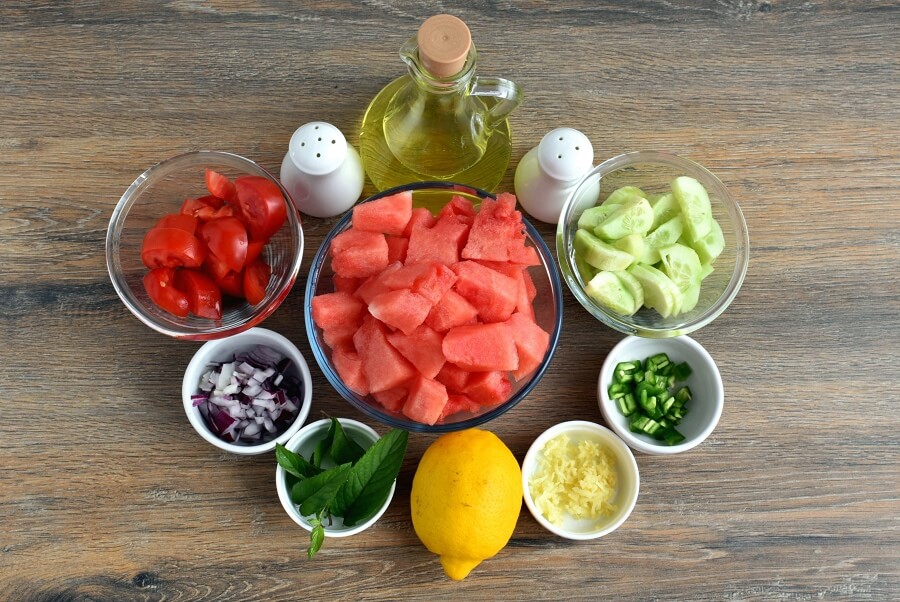 So, how to make Watermelon Gazpacho?
Steps to make Watermelon Gazpacho
Blend gazpacho

5

Chill

30

Garnish

2

Serve