For the Rugelach Pastry:

1 cup (226 g)

Unsalted butter

melted

1 cup (8 oz) warm

Whole milk

or 2% milk

4 cups (500 g)

All-purpose flour

For Rugelach Filling/Topping:

1 cup dried

Cranberries

or dried cherries or raisins

For dusting:
Walnut Rugelach
These Walnut Rugelach were most famously enjoyed in Russia and spread right around the world, especially between Jewish communities. Mini dough pastries, unlike other rugelach, are soft and crumbly, kind of like cookie dough, rolled and wrapped around a smashing filling made from apricot preserves, walnuts, dried cranberries, sugar and salt. Not too complicated and worth every bite of sugar!
To make Walnut Rugelach, you will need the following ingredients: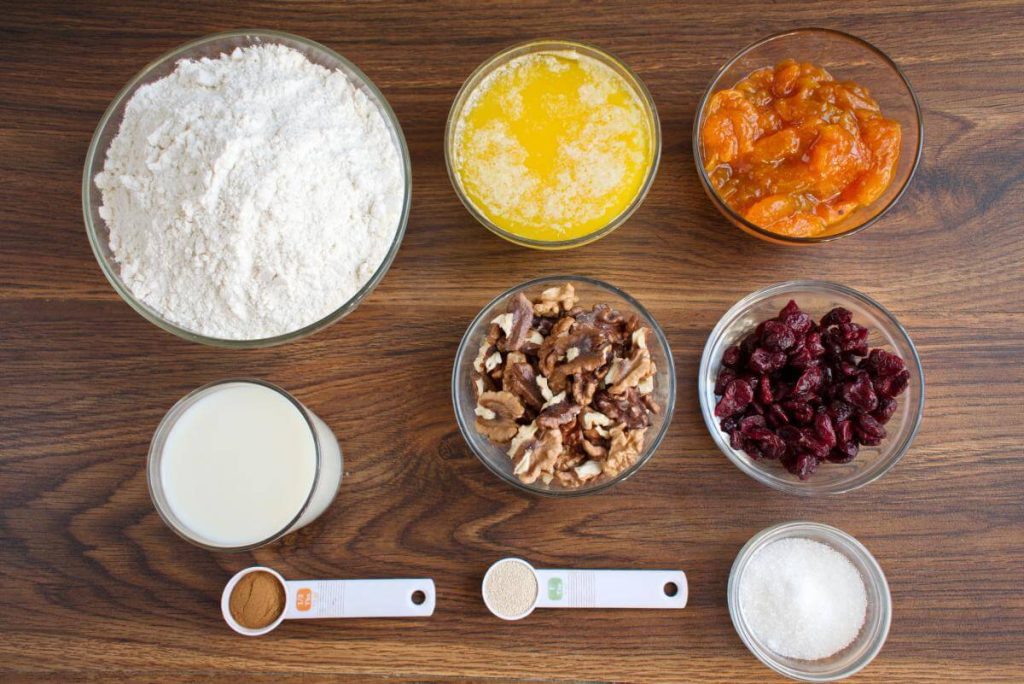 Steps to make Walnut Rugelach
Prepare fruit and nut mixture

1

Combine butter and milk

1

Combine flour and yeast

1

Add dry ingredients to butter and milk

3

Cover dough

1

Prepare rugelach

3

Roll rugelach

10

Rise

30

Preheat oven

5

Bake

30

Serve