10 Top Easy 30-Minute Meals
Easy & Quick Meals that Can be Thrown Together in 30 minutes or Less!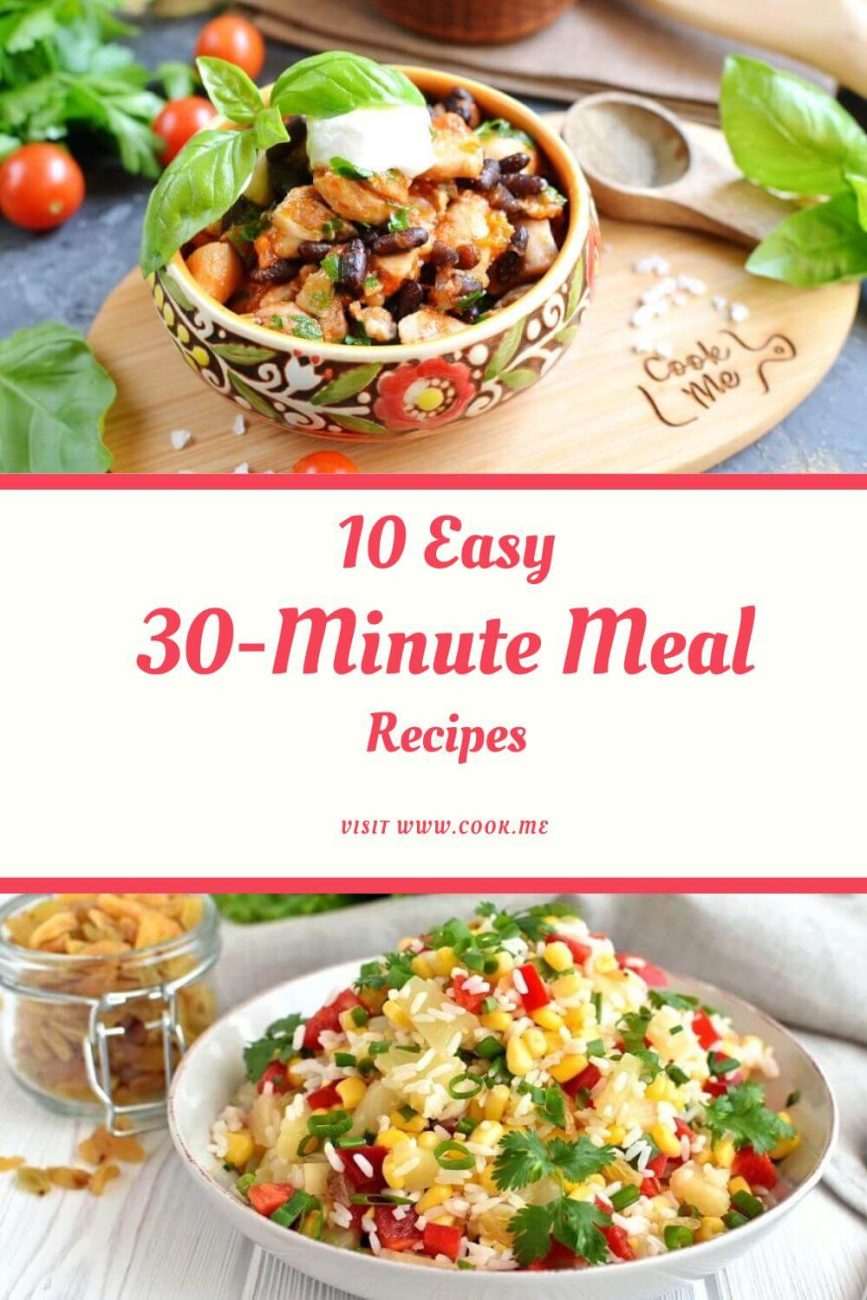 Quick Chicken and Black Bean Soup ready in just a few steps and only 30 minutes. This soup is a tasty, Mexican chicken and crispy tortilla, in a bowl. Filled with cooked chicken, corn and tomatoes and spiced with jalapeño peppers, cilantro, chili powder and ground cumin and finishing off with a topping …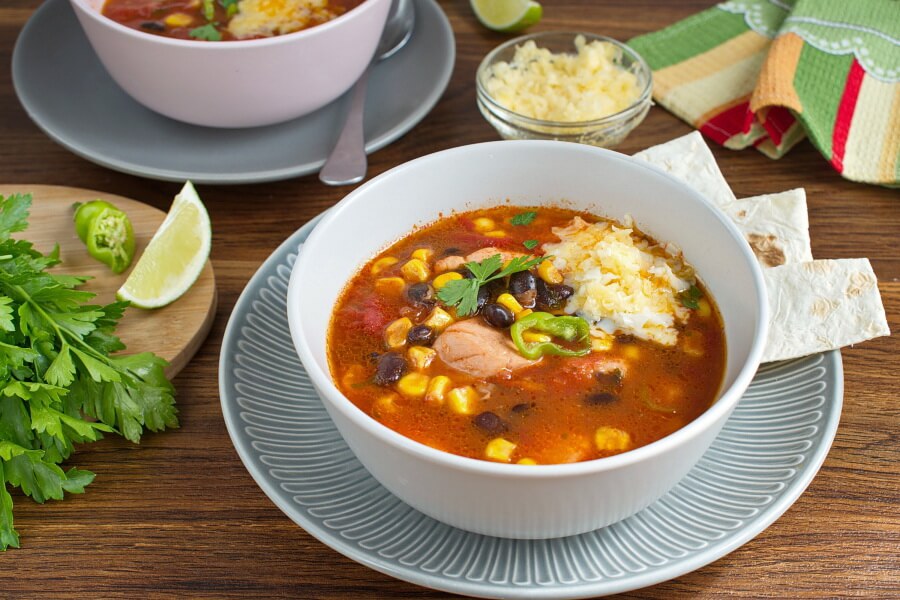 Ingredients for Quick Chicken and Black Bean Soup:
½ pound Chicken Breast
1 can Black beans
2 cans Chicken broth
2 cups Corn
1 can Tomatoes
1 Jalapeño pepper
2 tbsp Cilantro
2 tsp Chili powder
½ tsp Cumin
1 tbsp Cornstarch
Not as hot as a curry and more chunky than a soup, this Spicy Chicken Stew is mouthwateringly juicy and delicious and you are going to love it. Slow-cook the chicken until it's tender and falling apart, then simmer in a lime and garlic salsa sauce. …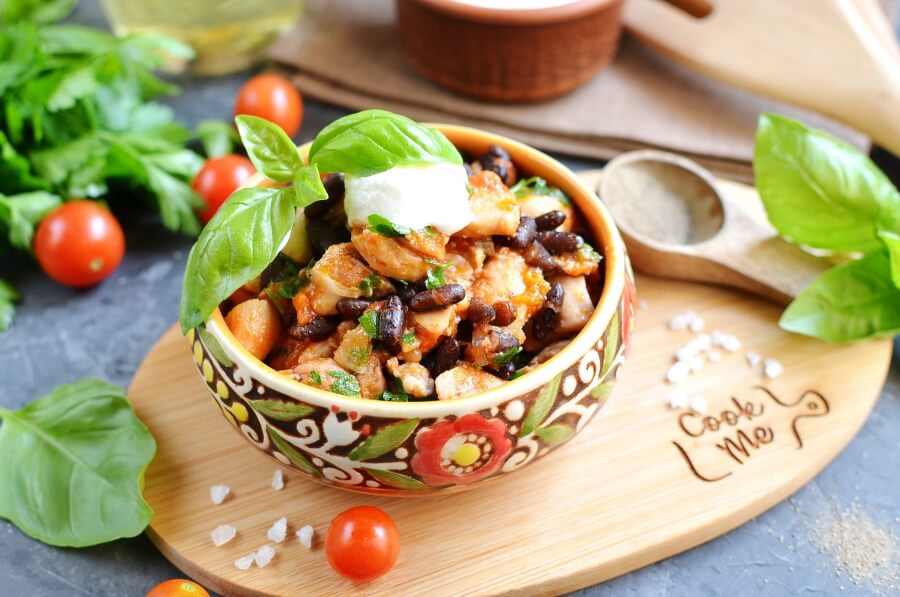 Ingredients for Spicy Keto Chicken Stew:
2 pounds Chicken thighs
2 tsp Garlic
2 tbsp Olive oil
1 can (15 ounces) Chickpeas
1 can (14½ ounces) Tomatoes
1 cup Lime-garlic salsa
1 tsp Cumin
⅓ cup Cilantro
Sour cream
Mediterranean-Style Mustard Potato Salad is a staple dish on my table all year round. It puts in many appearances because it is just so damn tasty. My whole family loves it. I was delighted when I came up with this recipe because it is so hard to find good vegan potato salad …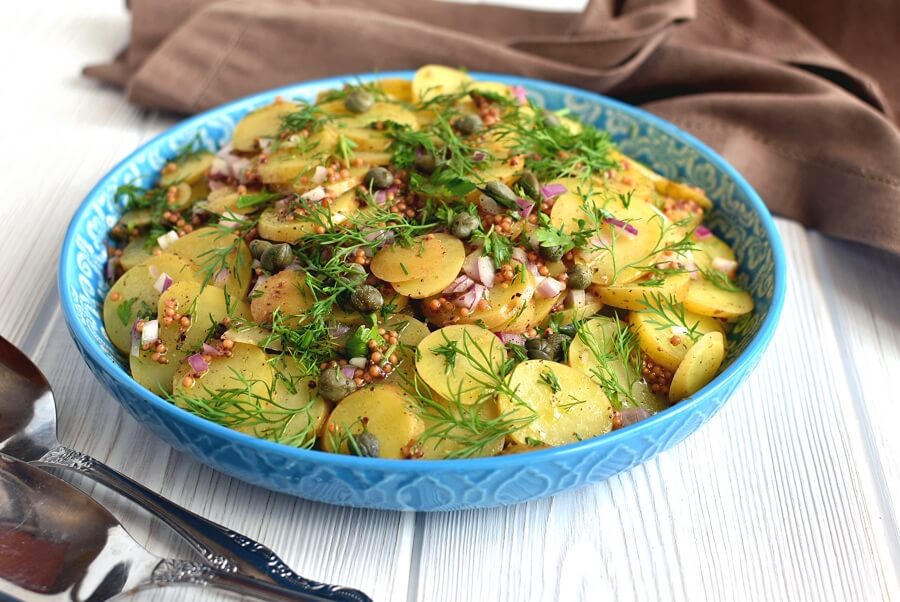 Ingredients for Mediterranean-Style Mustard Potato Salad:
FOR THE SALAD:
1 ½ lb Potatoes
2 tsp Salt
¼ cup Red onion
¼ cup Parsley
¼ cup Dill
2 tbsp Capers

FOR THE DIJON VINAIGRETTE:
⅓ cup Olive oil
2 tbsp White wine vinegar
2 tsp Dijon mustard
½ tsp Sumac
½ tsp Black pepper
¼ tsp Ground coriander
This Asian Miso Brown Rice and Chicken Salad is going to be one of the tastiest detox meals that you can add to your list of healthy dinner options. Using low GI, brown basmati rice with boiled chicken breasts and ….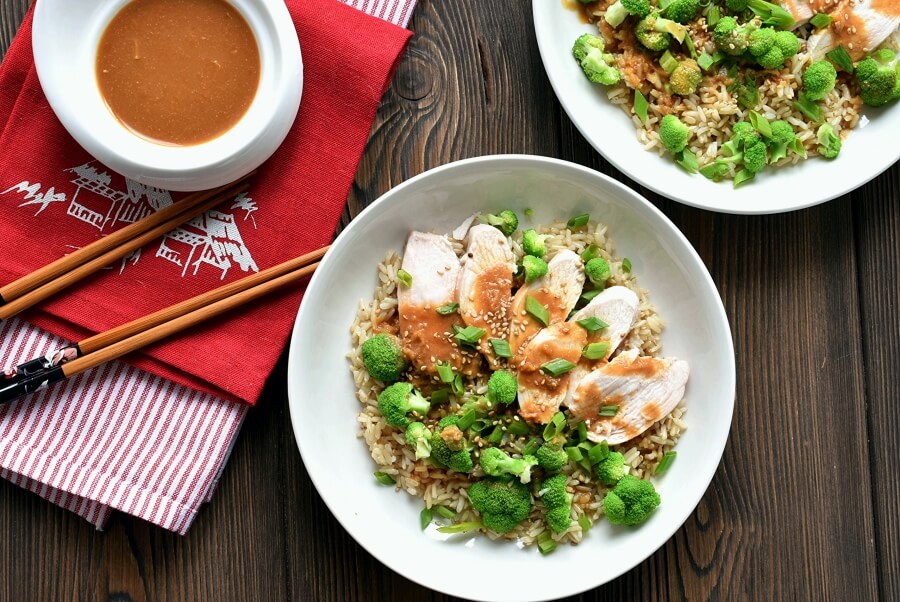 Ingredients for Miso Brown Rice and Chicken Salad:
120g Brown rice
2 Chicken Breast
140g Broccoli
4 Spring onions
1 tbsp Sesame seeds

FOR THE DRESSING:
2 tsp Miso
1 tbsp Rice vinegar
1 tbsp Mirin
1 tsp Fresh ginger
I love a nice Cold Rice Salad in summer time. If I am making rice for a meal, I always double the amount so that I can use it to make this amazing summer salad. This is a real flavor sensation – it combines the sweetness of pineapple and ….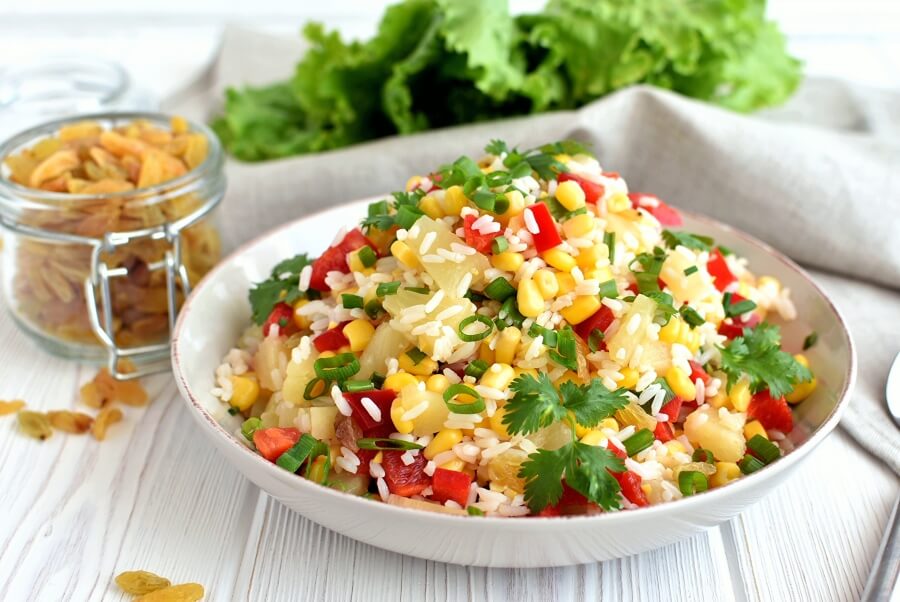 Ingredients for Cold Rice Salad:
1 cup White rice
4 Shallots
1 Red capsicums
310 grams Corn kernels
450 grams Pineapple
⅓ cup Sultanas
⅓ tsp Olive oil
2 tbsp White vinegar
¼ tsp Mustard powder
¼ tsp Sugar
1 handful fresh leaves Coriander
You are going to love this Summer Greek Quinoa Salad. Whether you're looking for that cool, summer, detox salad or just want to feel like you are actually in Greece, then you have to try this awesome salad. Another vibrant colorful salad consist….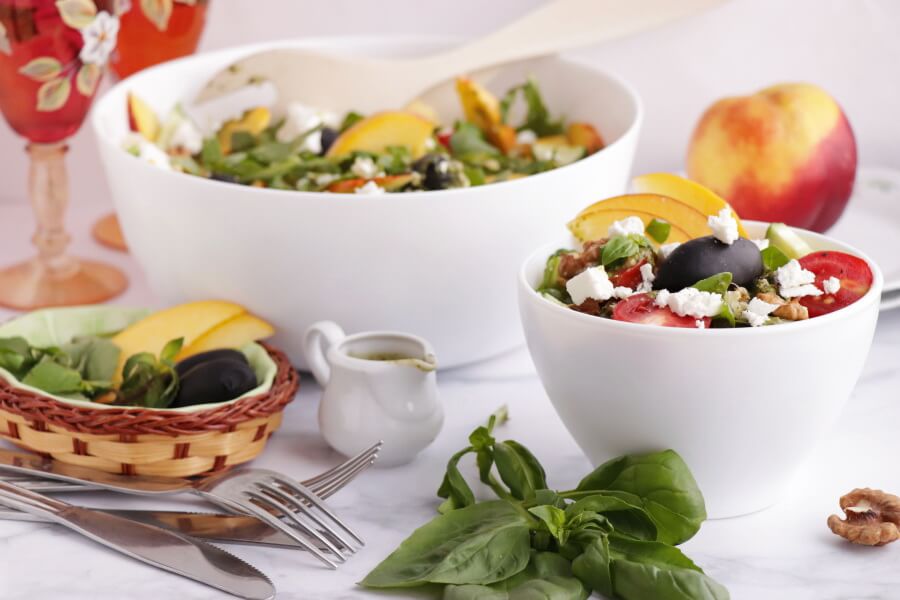 Ingredients for Summer Greek Quinoa Salad:
1 cup Quinoa
2 cups Arugula
2 Nectarines
2 cups Cucumber
1 cup Cherry tomatoes
1 cup black Olives
Fresh mint
fresh Basil
¼ cup Walnuts
¼ cup Feta cheese
I have perfected the Vegan Lentil Tabbouleh with this recipe. It's got all the flavors that the infamous Lebanese, vegetarian salad should have. I have included cooked lentils, finely chopped parsley and fresh mint with spring onions, cherry tomatoe…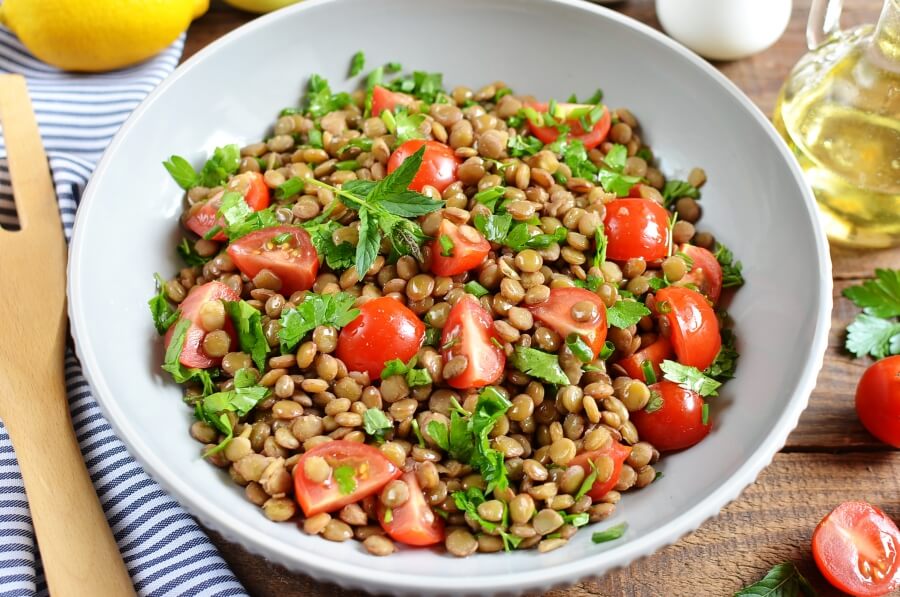 Ingredients for Vegan Lentil Tabbouleh:
200 g Lentils
1 bunch of Spring onions
200 g Cherry tomatoes
1 large bunch of Parsley
1 large bunch of Fresh mint
4 tbsp Olive oil
1 Lemon
This is one of the easiest recipes yet for preparing Potato Rostis and Beetroot Horseradish. If you like a dish with a little crisp and a little spice then this will suit you perfectly. Fry your potato rostis to a crisp perfection and top with a creamy…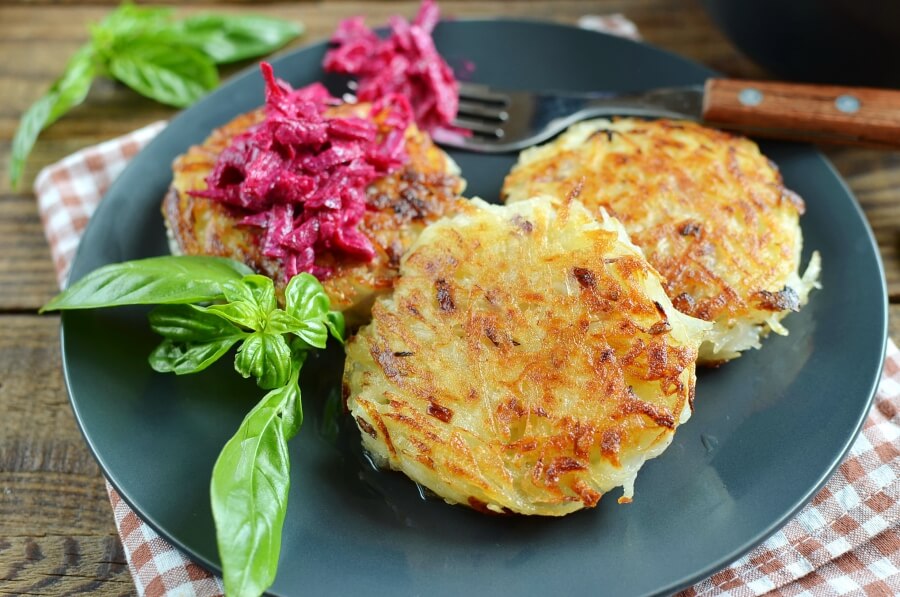 Ingredients for Potato Rostis with Beetroot Horseradish:
2 Potatoes
2 Beets
2 tbsp Horseradish
½ Red onion
1 clove Garlic
1½ tsp Cumin
3 tbsp Vegetable oil
Sometimes you need a stylish plate and this Blackberry Ricotta Pizza with Basil is not just a palate pleaser but also looks absolutely stunning, too. Prepare your own pizza crust and use a 3 cheese mix of Parmesan ….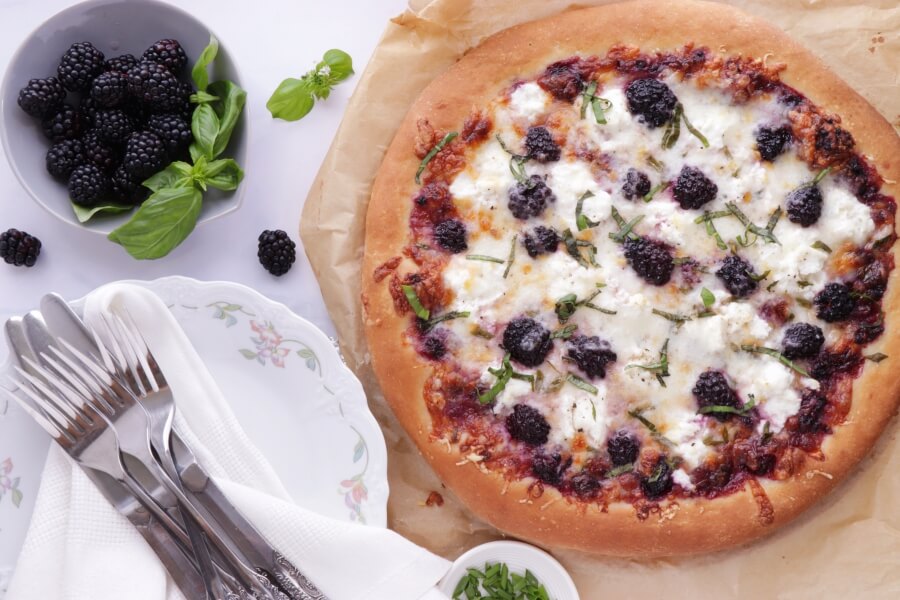 Ingredients for Blackberry Ricotta Pizza with Basil:
1 (12-inch) Pizza crust dough
1 tbsp Olive oil
½ cup Blackberries
1 cup Parmesan cheese
1 cup Mozzarella
¾ cup Ricotta cheese
½ cup whole Blackberries
¼ cup Green onion
½ tsp Salt
to taste Ground pepper
2-3 tbsp Basil
Sometimes I whip up an Apricot Crisp for a quick midweek after dinner treat. It's so simple and easy to make and cooks really quickly. This dessert has the warmth of ginger in the apricot filling and the chewiness of coconut in the topping. ….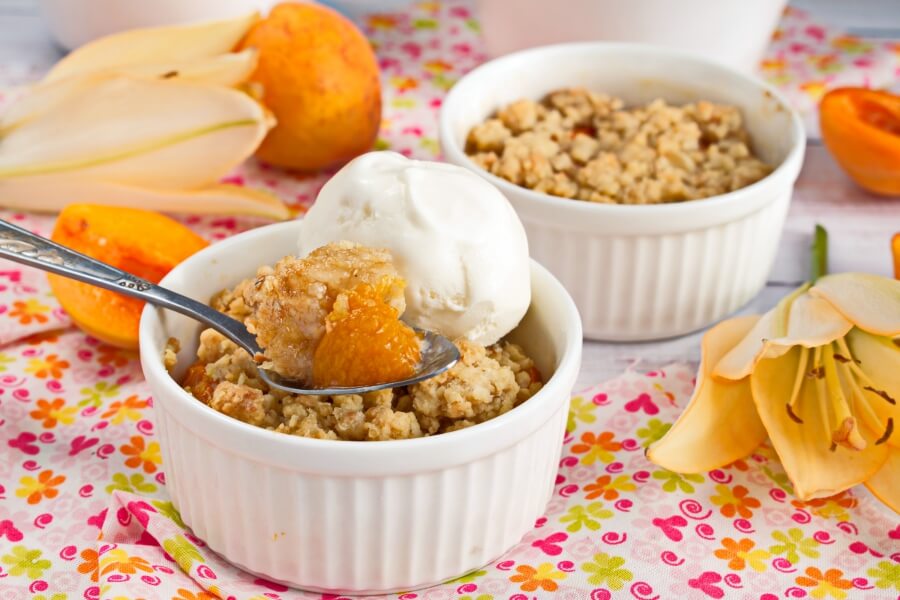 Ingredients for Apricot Crisp:
23 ounces ripe Apricots
2 tbsp Brown sugar
½ tsp Ground ginger

FOR THE TOPPING:
¼ cup All-purpose flour
3 tbsp Brown sugar
3 tbsp quick-cooking Oats
2 tbsp sweetened Shredded coconut
¼ cup cold Butter