4

Shallots

green, finely chopped (plus extra for garnish)

1

Red capsicums

chopped finely

310 grams

Corn kernels

drained

450 grams

Pineapple

pieces, drained

1 handful fresh leaves

Coriander

optional
Cold Rice Salad
I love a nice Cold Rice Salad in summer time. If I am making rice for a meal, I always double the amount so that I can use it to make this amazing summer salad. This is a real flavor sensation – it combines the sweetness of pineapple and sultanas with crunchy corn and capsicum.
It's so easy to make too. I combine all the ingredients with cooked rice and I make a dressing from olive oil, vinegar, mustard powder and sugar. Mix them all together and you have a delicious rice side salad which can accompany grilled meat or fish. Amazing!
To make my version of Cold Rice Salad, you will need the following ingredients: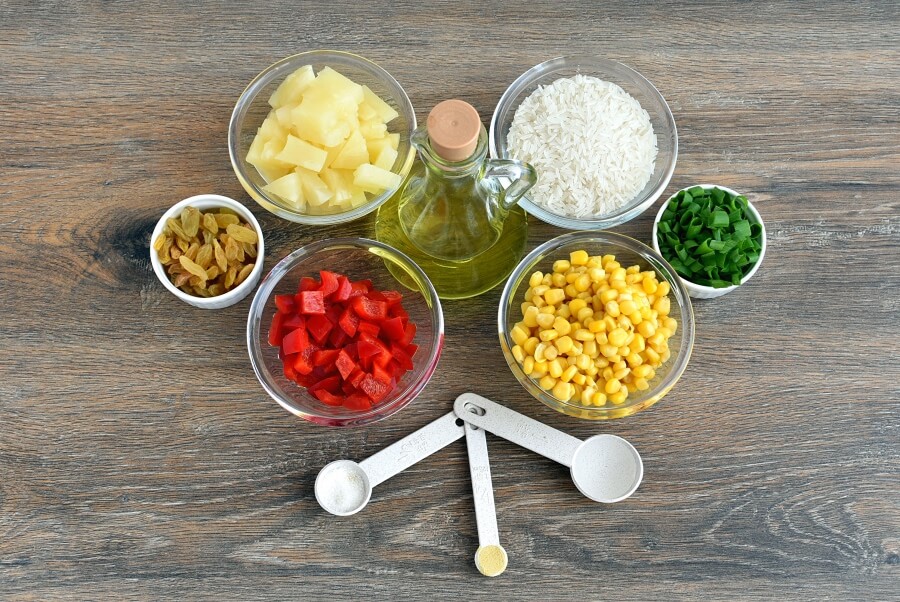 So, how do you make Cold Rice Salad?
Steps to make Cold Rice Salad
Cook the rice

15

Make the dressing

2

Assemble the salad

3

Serve