2 packages (¼-ounce each)

Active dry yeast

1½ cups

Water

warm, 110 °F to 115 °F, divided

3

Large eggs

room temperature, beaten

8-9 cups

All-purpose flour

1½ cups

Apples

peeled and diced

For the Glaze:
Apple Raisin Bread
This Apple Raisin Bread is one of my best treats and I love it best served warm with some salted butter spread and melted over the top. A sweet tasting bread with sugar, applesauce and honey in a dense dough with fresh diced apples and raisins and a sugar glaze drizzled on top. This bread is not only delicious but so simple to make and that's the best part! 
To make Apple Raisin Bread, you will need the following ingredients: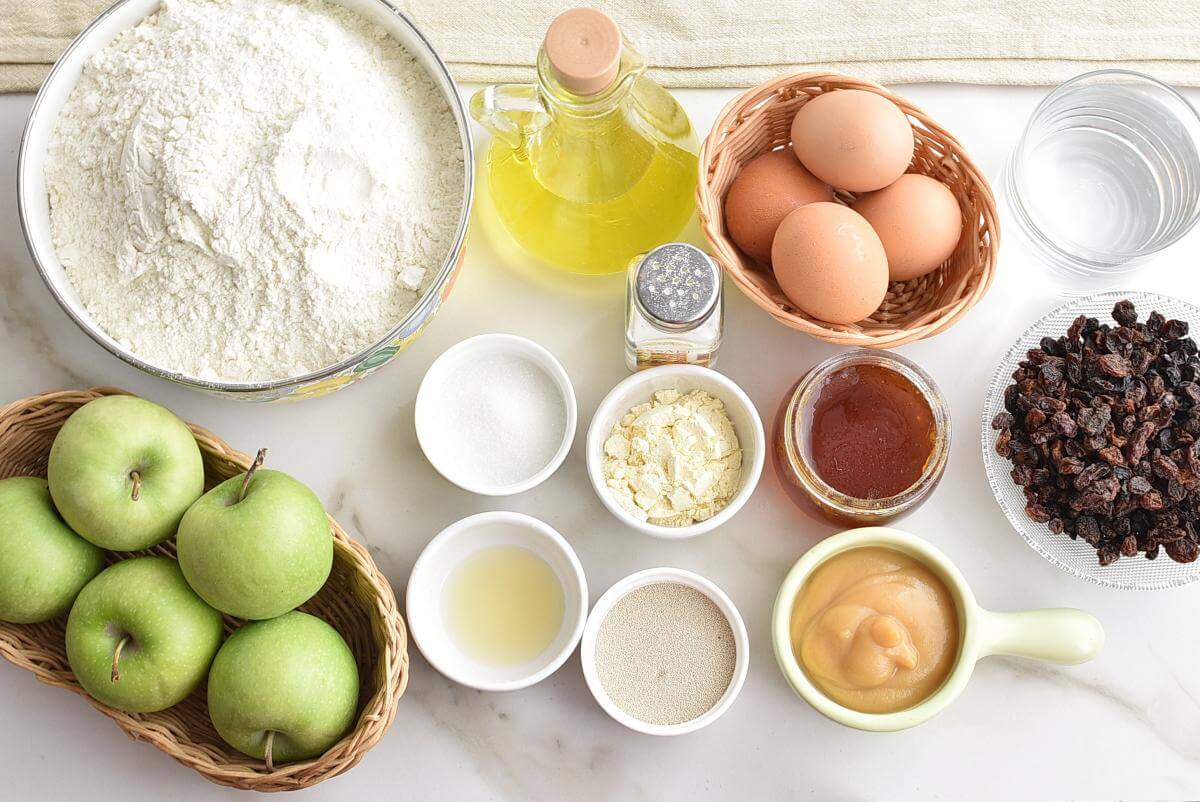 Steps to make Apple Raisin Bread
Activate yeast

5

Combine dry ingredients

2

Add yeast

1

Add flour

2

Knead

10

Rise

1h 30m

Prepare filling

1

Prepare baking pans

2

Prepare loaves

5

Rise

1h

Preheat oven

5

Preheat the oven to 350 °F.

Brush

2

Bake

30

Serve