4 ¼ cups

Apricots

crushed (approx 2 ½ pounds)

1 (1 ¾ ounces) package

Fruit pectin

powdered

½ tsp

Butter

unsalted, optional
Apricot Amaretto Jam
This Apricot Amaretto Jam is another recipe which was inspired by my travels in Bella Italia! Amaretto is an almond flavored liqueur which comes from a small city in Italy called Saronno. The word amaretto is Italian for "a little bitter" which is strange because the Amaretto drink has a distinct sweetness to it!
Almondy Amaretto pairs really well with apricots and that's why I use it in this jam. It's really quick and easy to make. Simply mix the fruit and lemon juice together with some sugar and pectin which is used to thicken the jam. Add the sugar and once you remove the pot from the heat, add the amaretto. You will need to use a canner to ensure the jam is preserved.
To make Apricot Amaretto Jam, you will need the following ingredients: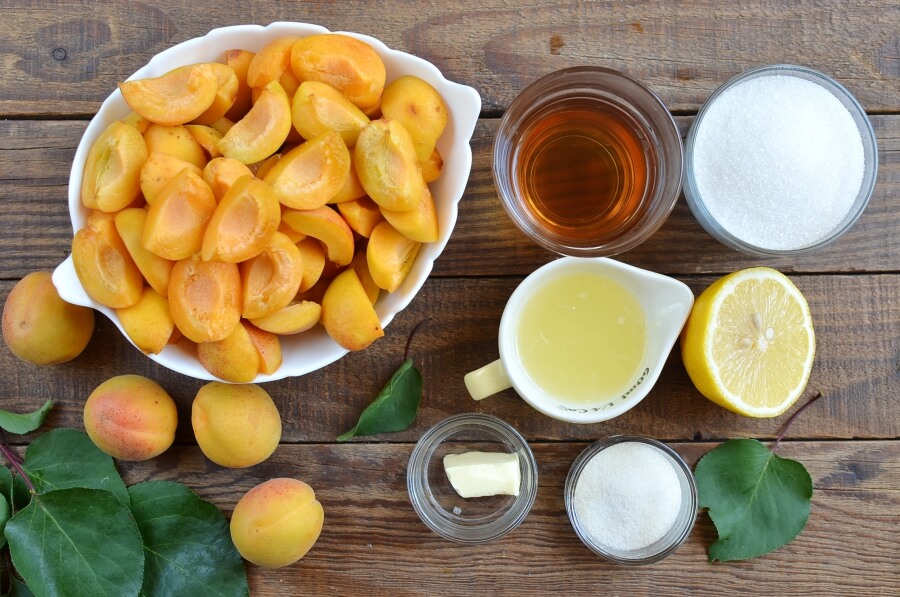 So, how to make Apricot Amaretto Jam?
Steps to make Apricot Amaretto Jam
Combine apricots and lemon juice

2

Add some sugar and pectin

2

Bring to a boil

5

Add remaining sugar

1

Add Amaretto and leave to cool

2

Place the jam in jars

5

Can

10

Serve

1