4

Chicken Breast

bone left in and skin left on
Simple Keto Broiled Chicken
With my Simple Broiled Chicken recipe, I want to give you the easiest and most basic method for broiling chicken there is. Even when you're broiling chicken, there can still be plenty of questions to answer. How long to broil chicken for? Does the time vary if you leave the bone in? Will the skin burn if you leave it on? Should I use oil or butter?
Well here I try to answer all of these questions with my very simple method, which will give you delicious, succulent chicken with a nice crispy skin, just the way it should be! Of course feel free to add some extra seasonings – Cajun spices, garlic salt, Italian herbs, paprika or whatever you prefer – but make sure to follow this basic recipe to get perfect broiled chicken!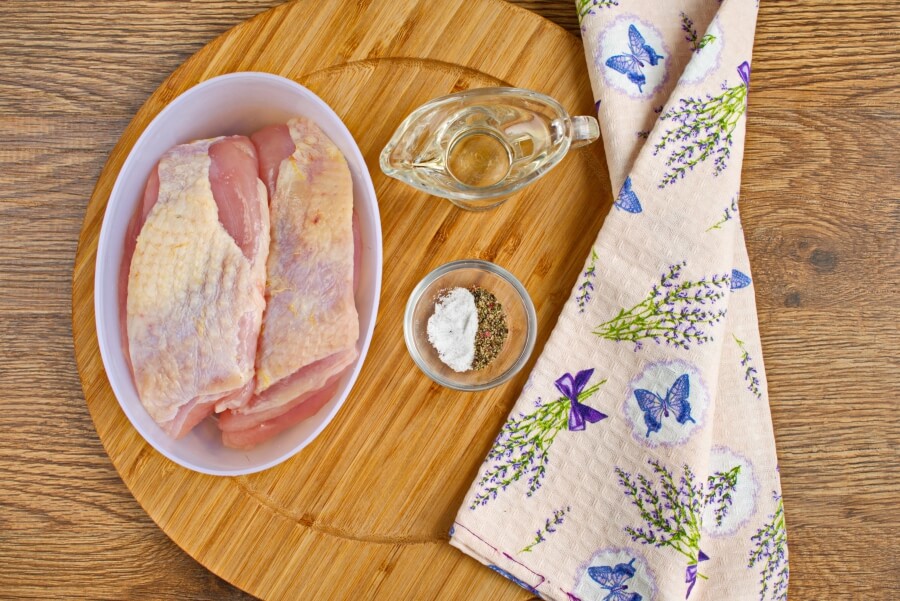 So, how to make Simple Broiled Chicken?
Steps to make Simple Keto Broiled Chicken
Preheat the broiler

1

Turn your oven's broiler on and make sure the top rack is about 6 inches below the broiler.

Prepare the chicken

5

Broil the chicken

20

Put the pan under the broiler and broil the chicken for 10 minutes before turning over. Broil the chicken skin-side up for about another 10 minutes, until the juices run clear and the chicken is cooked through. If you have a cooking thermometer, the temperature from next to the bone should read 165°F.

Serving Simple Broiled Chicken

5