2 tbsp

Olive oil

extra-virgin

2 lb

Chicken thighs

skin-on, bone-in

1

Carrots

large, peeled and chopped

2 cup

Chicken broth

low-sodium

2 tbsp

Parsley

fresh, chopped
Best Chicken Fricassee
In my list of chicken recipes, this Best Chicken Fricassee is my favorite by far. Bringing together homemade flavors with mixed vegetable of onions, carrots, celery and mushrooms in a creamy white wine sauce, seasoned with fresh parsley and thyme.
Serve it with, plain, Persian, white rice and a perfect glass of French rose to complete the meal.
To make Best Chicken Fricassee, you will need the following ingredients: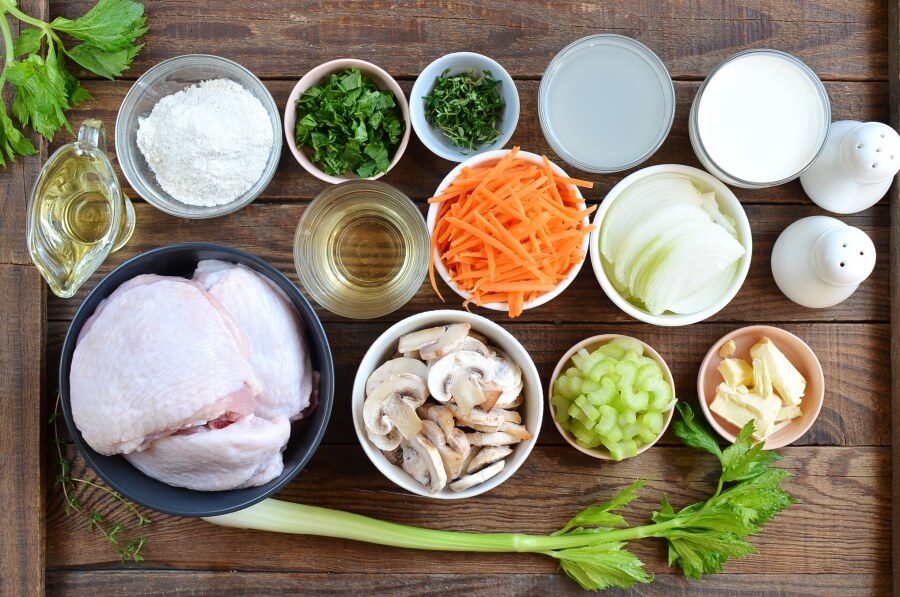 So, how to make Best Chicken Fricassee?
Steps to make Best Chicken Fricassee
Heat oil

3

Season chicken

3

Cook chicken

10

Cook vegetables

5

Add flour

1

Add wine

7

Complete the sauce

1

Add chicken

15

Serve