1 cup

Half-and-half cream

1/2 cup

Black walnuts

chopped

1/2 tsp

Black walnut extract
Black Walnut Ice Cream
My Black Walnut Ice Cream is no ordinary dessert! Not only is it luxuriously creamy and delicious, it's made with a very special ingredient: black walnuts. Black walnuts grow in the wild on the East Coast. They have a bolder, earthier flavor than ordinary walnuts and really take this ice cream to the next level!
I love to finish a meal with a proper dessert, and if I'm hosting a dinner party, you can be sure I'll go all out! So this sophisticated ice cream recipe is just up my street. You can find black walnuts in larger stores or online and it's definitely worth trying to get hold of them to really impress your guests with their unique flavor!
To make Black Walnut Ice Cream, you will need the following ingredients: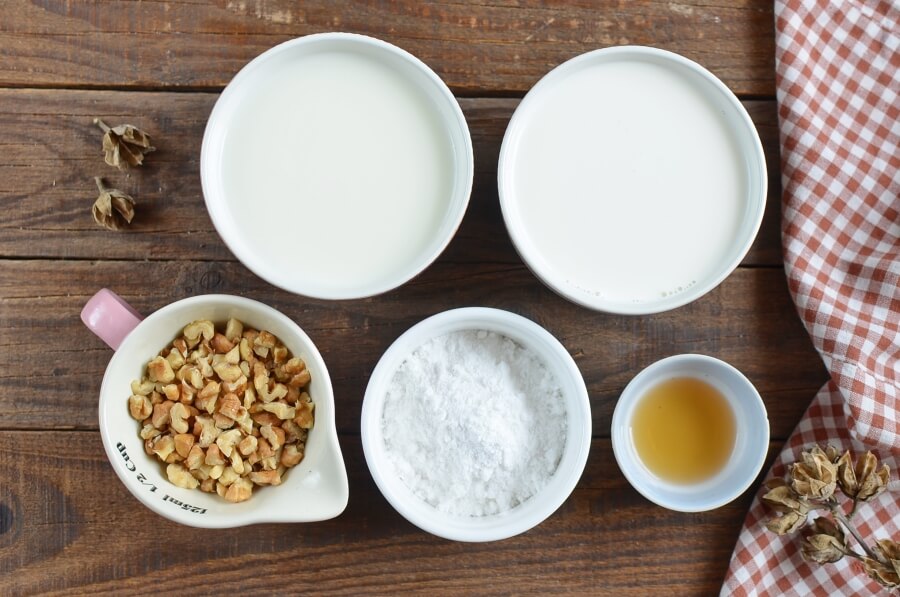 So, how to make Black Walnut Ice Cream?
Steps to make Black Walnut Ice Cream
Mix the sugar, creams and extract

2

Churn in an ice cream maker

30

Add the chopped walnuts

2

Freeze the ice cream

2h