1 ¼ cups

Sugar

divided (1 cup + ¼ cup)

2 cans (14 ounces each)

Condensed milk

sweetened

1 ¾ lb fresh

Peaches

peeled and sliced
Georgia Peach Ice Cream
This Georgia Peach Ice Cream takes me right back to childhood summers. Close to the house where we used to vacation, there was an ice cream store. They had a peach flavored ice cream which tasted so peachy, it felt like a whole peach burst in your mouth. The store is long closed now and we no longer vacation there, but I had to try to come up with my own version.
This ice cream is not hard to make, but it does require overnight chilling so make sure you factor that in. You start by making a sweet custard base and chilling it in the refrigerator overnight. When you are ready to freeze, add the peaches and freeze in your ice cream maker.
To make Georgia Peach Ice Cream, you will need the following ingredients: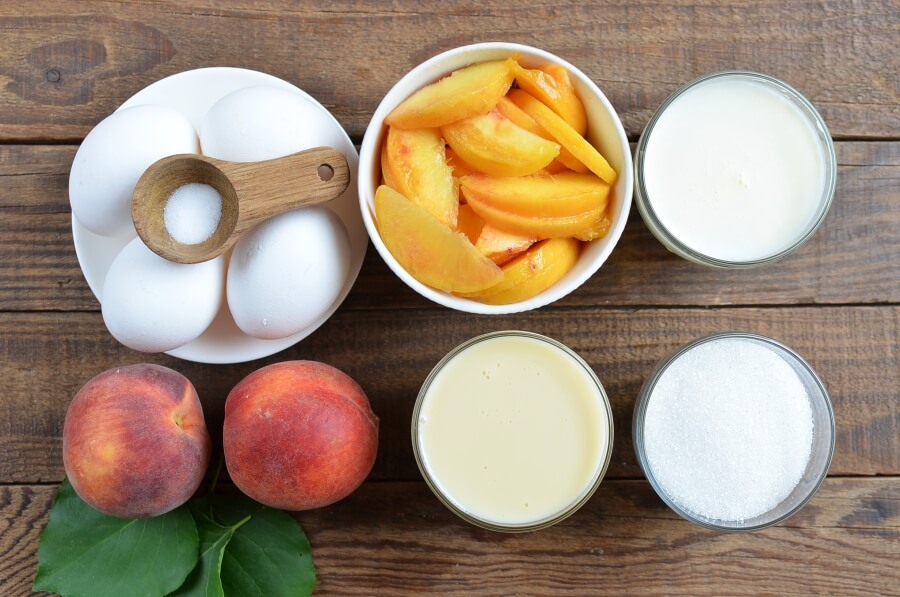 So, how to make Georgia Peach Ice Cream?
Steps to make Georgia Peach Ice Cream
Make custard base

20

Whisk the eggs together with the salt and 1 cup of sugar in a large pot. When the eggs and sugar are fully combined, pour in the milk and stir. Cook slowly and stir constantly over low heat until the custard is just thick enough to coat the back of a spoon and a thermometer reads at least 160°F. Do not allow to boil.

Remove from the heat and chill

2

Add sweetened condensed milk

5

Chill overnight

4h

Prepare the peaches

30

Freeze in an ice cream maker

40

Freeze

4h

Serve