1 pack

Corn muffin mix

7 ounce

1/2 cup

All-purpose flour
Quick Corn Muffin Pancakes
These Corn Muffin Pancakes are a perfect way to start the day – they're tasty, quick and as easy as 1, 2, 3! The key ingredient for these pancakes is a pack of corn muffin mix which you mix with some store cupboard staples like flour, baking powder, an egg and milk. Whisk the ingredients together, fry the pancakes in a bit of oil and hey presto!
You'll have a delicious breakfast on the table in minutes. I really love the texture of the corn muffin mix in these pancakes, but if you fancy something different, you could use other muffin mixes too. I like to do early morning gym sessions and these corn muffin pancakes are a delicious and nutritious snack after a strenuous workout!
To make Corn Muffin Pancakes, you will need the following ingredients: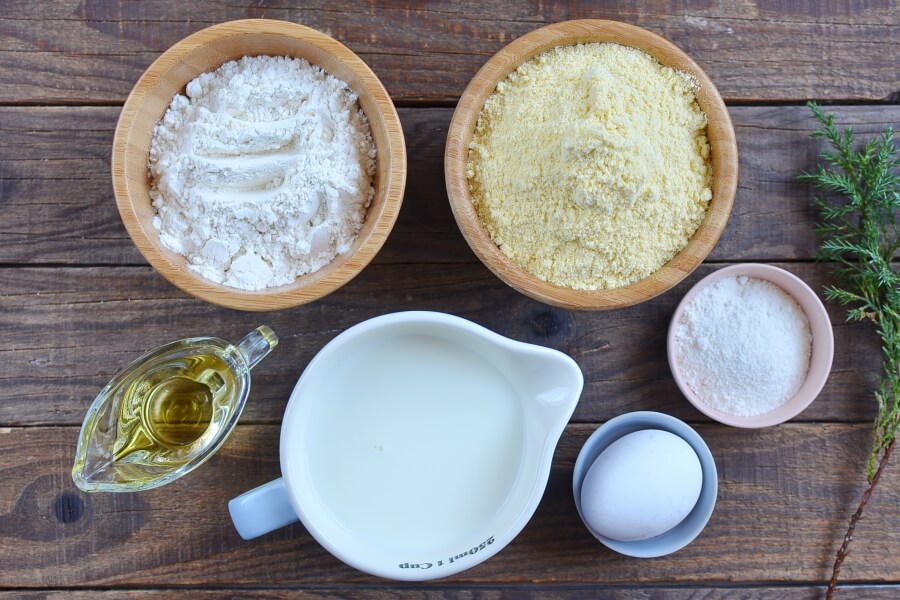 So, how to make Corn Muffin Pancakes?
Steps to make Quick Corn Muffin Pancakes
Heat a pan

3

Whisk the ingredients together

5

Add batter to the pan

1

Cook the pancake

4

Repeat

15

Serve

1