2 lb

Chicken Breast

skinless boneless

2 (10-oz) bags

Cauliflower rice

frozen or 1 head of cauliflower, riced and cooked

1 (16-oz) bag

Broccoli

frozen, cuts

3 cups

Mozzarella

shredded

1 cup

Cheese

shredded Italian blend cheese
Broccoli Cauliflower Rice Chicken Casserole
This Broccoli Cauliflower Rice Chicken Casserole is a delicious healthy midweek dinner. This recipe ticks a lot of boxes for me – it is low in carb yet absolutely delicious and very filling. You'll love it! 
To make this delicious casserole, start by baking chicken in the oven. Meanwhile, heat the frozen cauliflower rice and broccoli according to package instructions and discard any excess water or moisture. Once cooled slightly, carefully chop the chicken into bite-sized pieces. Place cooked cauliflower rice, broccoli, chicken, eggs, mozzarella cheese, salt, garlic powder, onion powder, and butter in a large bowl and mix together until fully combined.
Transfer the mixture to a baking dish and top with the remaining cheese. Bake in the oven until the cheese on top has fully melted and started to brown slightly. Cool slightly for 10 minutes before serving.
To make my Broccoli Cauliflower Rice Chicken Casserole, you will need the following ingredients: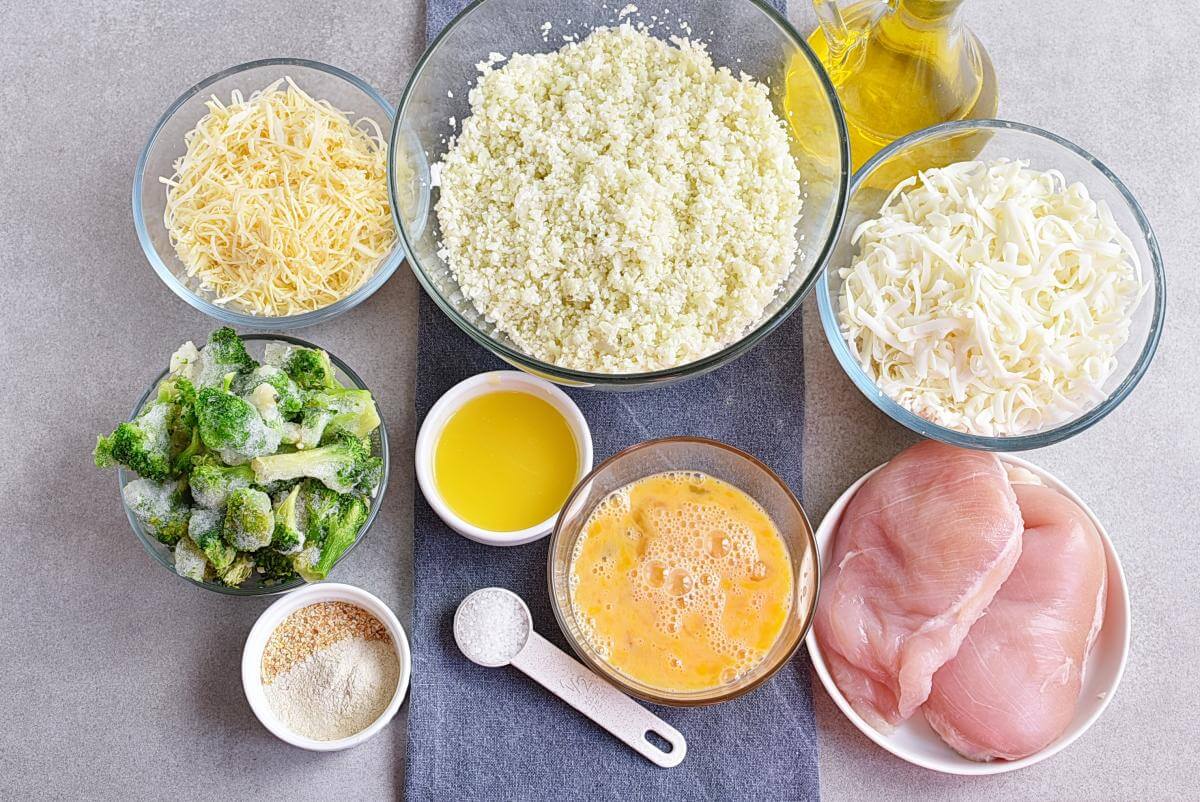 Steps to make Broccoli Cauliflower Rice Chicken Casserole
Heat oven and prepare casserole dish

5

Cook chicken

15

Heat cauliflower and broccoli

5

Chop chicken

5

Assemble casserole

2

Transfer to casserole dish

3

Bake

30

Serve