1 lb

Ground beef

extra lean

1

Onion

medium, sliced into sticks

2 cups

Beef stock

sodium-reduced

½ tsp

Black pepper

plus more

3 cups

Pasta

uncooked small shaped

1 bunch

Broccoli

florets only

1 cup

Cheddar cheese

grated
Cheesy Beef and Broccoli Pasta
This Cheesy Beef and Broccoli Pasta is one of my favorite midweek meals. It's like a take on mac and cheese but with some more flavor and ingredients. It's one of those recipes that you can throw together in only 5 minutes, and while it cooks, you can busy yourself with other tasks.
Start by browning beef and season with salt and pepper. Whisk together the milk, stock, flour, mustard, paprika, salt, and pepper. Drain the excess fat and return the meat to the pan. Add onion and season lightly with salt and pepper. When the onion starts to soften, add garlic and sauté. Pour in the milk mixture and pasta and mix well. Let the mixture come to a boil. Reduce heat and simmer before adding broccoli. Cover the pan and cook for 5 minutes.
Add Cheddar cheese and mix well and then taste and adjust seasoning.
To make Cheesy Beef and Broccoli Pasta, you will need the following ingredients: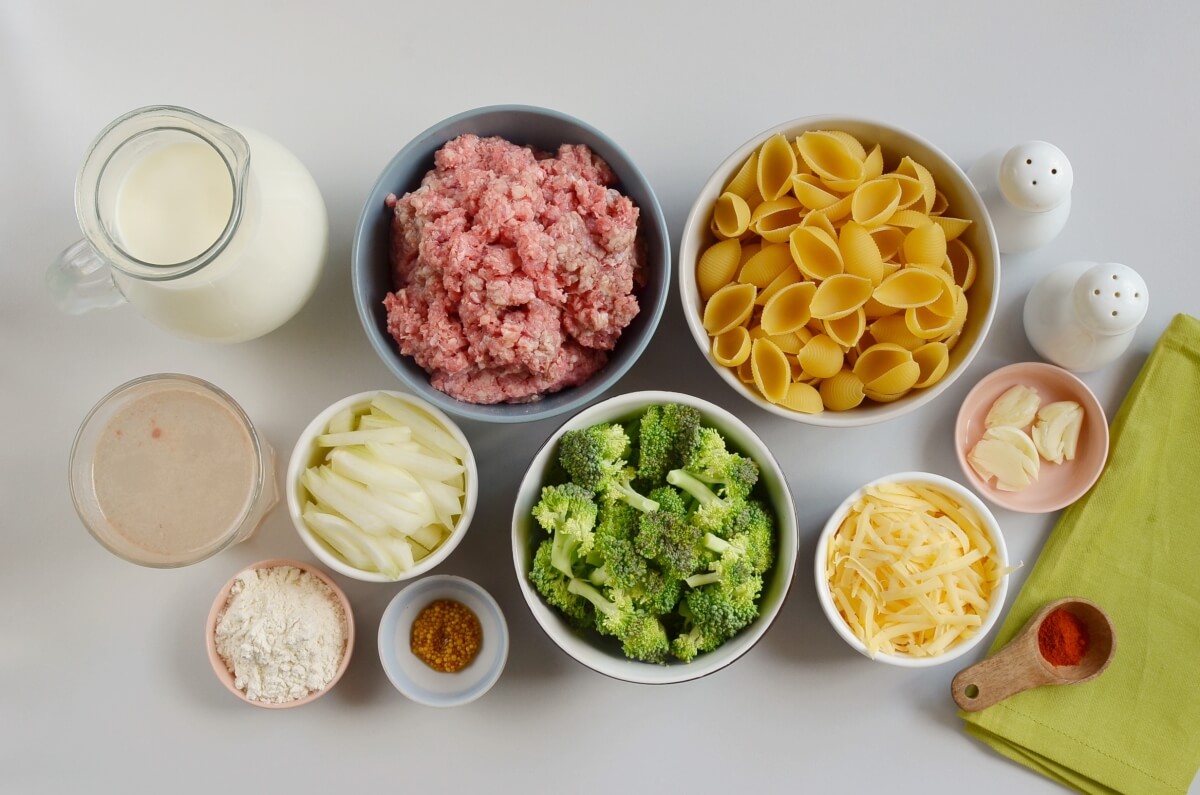 Steps to make Cheesy Beef and Broccoli Pasta
Brown beef

10

Cook spaghetti

2

Drain fat

1

Sauté onion

5

Add garlic, milk mixture, and pasta

1

Bring to boil

15

Add broccoli

5

Add Cheddar cheese

1

Serve

1