1 ½ pounds

Chicken Breast

boneless, skinless

1

Onion

peeled and chopped

3 tablespoons

Ginger

shredded or grated, fresh

1 tablespoon

Apple cider vinegar

¼ - ½ teaspoon

Red pepper

crushed

1/4 teaspoon

Turmeric

ground
Chicken Detox Soup
This Chicken Detox Soup is the perfect kickstart to your detox. I love to prepare a really big pot on a Sunday evening, for the rest of the week. I always believe a good diet or detox takes good preparation and within under an hour you can have your entire week's dinners done!
I've included a wide variety of vegetables in this soup recipe to help you get a good quantity of nutrients in your day! Detoxing had never tasted so delicious.
To make Chicken Detox Soup, you will need the following ingredients: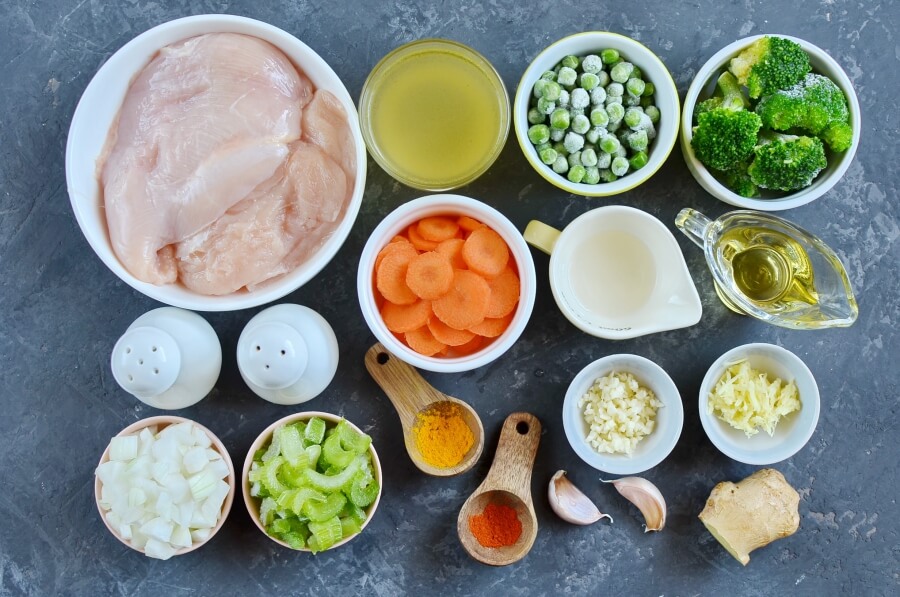 So, how to make Chicken Detox Soup?
Steps to make Chicken Detox Soup
Cook vegetables

6

Add chicken and seasoning

1

Boil soup

20

Add remaining vegetables

10

Shred chicken

3

Serve

2