6

Chicken Breast

skinless, boneless halves

1/2 tsp

Black pepper

ground

2 tsp

Chives

chopped fresh
Chicken Diane Style
This Chicken Diane Style is one of my all-time favorite chicken dishes. Typically, the meat which is prepared "diane style" is steak, but in this take on the classic recipe, I use chicken. Diane style means that the meat is cooked with mushrooms, onions, brandy and dijon mustard giving the dish a distinctly French flavor.
Cooking with brandy is a guaranteed way to elevate a dish and if you are cooking for friends, they will definitely admire your sophistication in the kitchen! The brandy adds a real depth to this sauce and when it's coupled with the mushrooms and mustard, it creates a very smooth and aromatic meal. As the chicken cooks in the sauce, it is guaranteed to turn out moist and tender every time.
To make my version of Chicken Diane Style, you will need the following ingredients: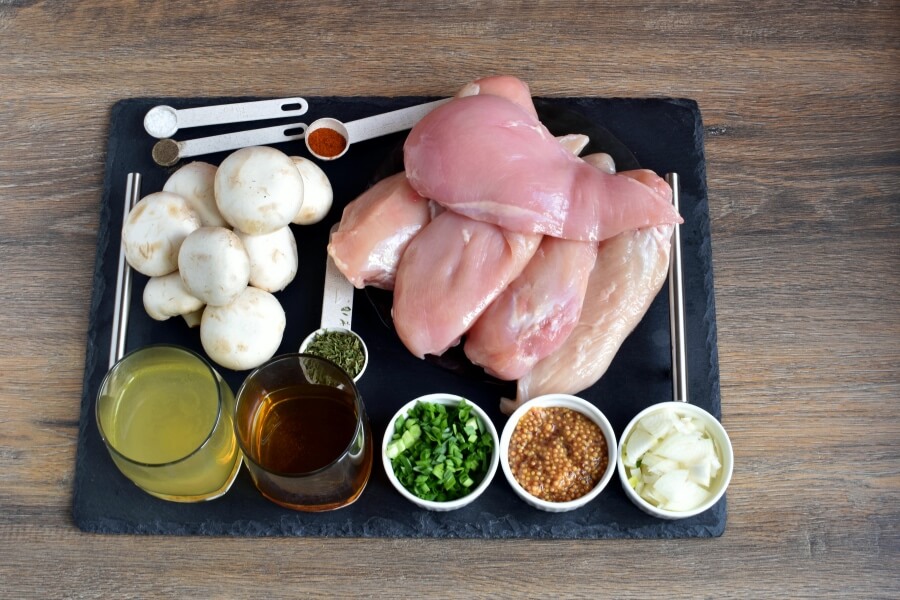 So, how do you make Chicken Diane Style?
Steps to make Chicken Diane Style
Cook the onions and mushrooms

5

Set onions and mushrooms to one side

1

Fry the chicken breasts

4

Combine dry ingredients

3

Make the sauce

2

Cook the sauce

20

Serve