1 tbsp

Parsley

chopped, fresh
Keto Grilled Halibut Fillets
Fresh and zingy, this Grilled Halibut Fillets recipe is a delicious way to cook fish steaks. Halibut is one of my favorite fish. It's a flatfish, white-fleshed with a firm, meaty texture. I have to admit it is on the pricier end of the scale as far as white fish goes, so you can always substitute it with another white steak fish.
If you're looking for grilled white fish recipes, this version works perfectly on an outdoor grill or under the broiler. This time around I'm cooking it under the broiler as it's rainy out! The fish is seasoned with garlic, parsley, basil and lemon. Super simple, and super delicious, exactly the way fish should be cooked!
To make Grilled Halibut Fillets, you will need the following ingredients: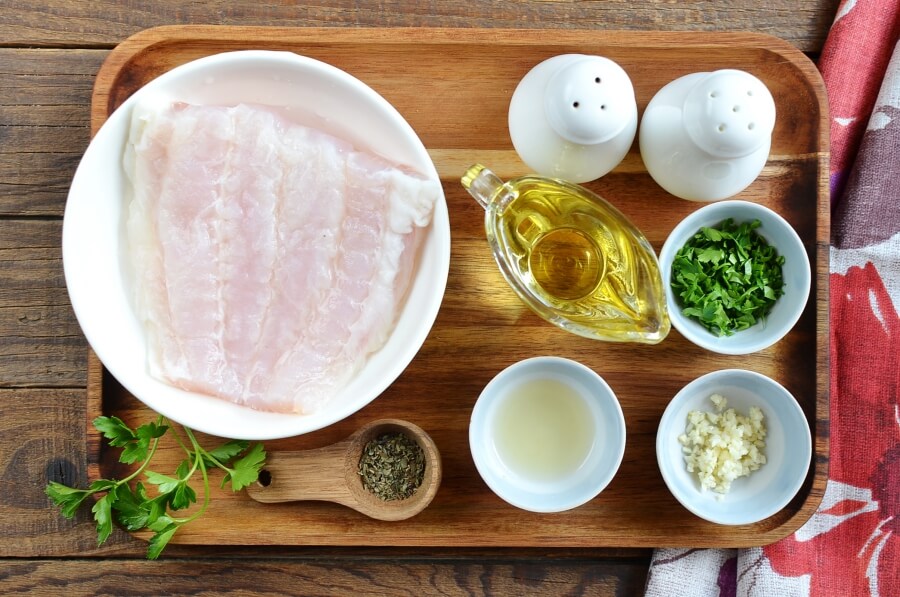 So, how to make Grilled Halibut Fillets?
Steps to make Keto Grilled Halibut Fillets
Mix the marinade

2

Marinade the fish

60

Heat the broiler

10

Prepare the fillets for broiling

1

Broil the fillets

10