1 lb

Halibut fillets

skinned and boned

2 tbsp

Herbes de Provence

dried
Pan Fried Halibut
Pan Fried Halibut has to be one of the best ways to cook this beautiful white fish. You'll see halibut popping up in a few of my recipes. It might be pricey but it's definitely worth it every now and again for the pleasure of its firm, meaty texture and yummy taste. In the summer, I prepare it very simply with lemon and garlic and cook it on the outdoor grill, or under the broiler if rain stops play! But this fried halibut is equally delicious.
I coat the fish in egg and flour seasoned with herbs and special salt and then gently fry until it's soft and easy to flake with a fork. With this method, you keep the fish juicy and tender, but add a lovely golden brown crust on the outside, so tasty to eat!
To make Pan Fried Halibut, you will need the following ingredients: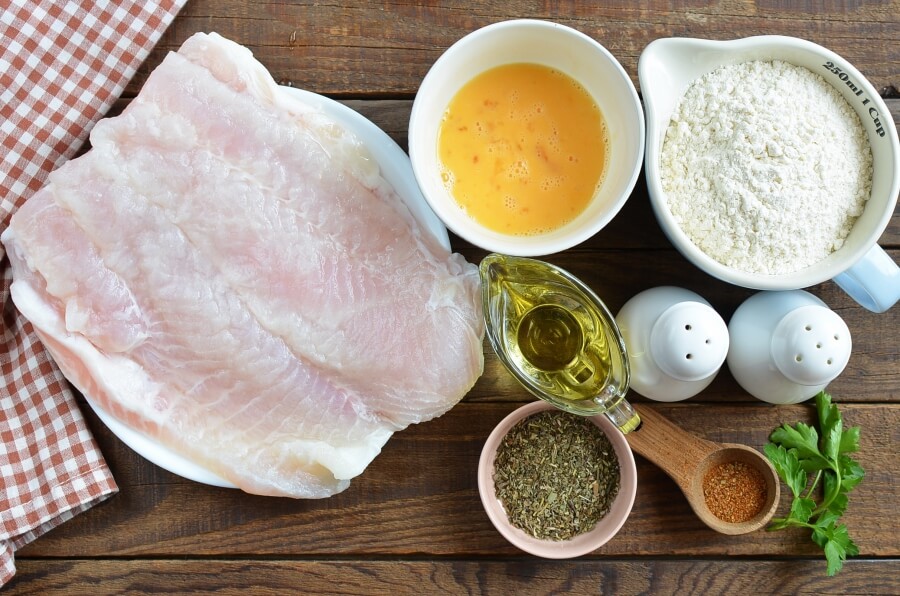 So, how to make Pan Fried Halibut?
Steps to make Pan Fried Halibut
Combine the flour coating

2

Prepare the egg coating

2

Portion the halibut

2

Heat the oil

4

Coat the fish

5

Fry the fish

10