1-1/2 cups

All-purpose flour

1 cup

Fresh mint

finely chopped

1-2/3 cups

Chocolate chips

semisweet
Delicate Mint Thins
This is such a fun recipe to make. Delicate Mint Thins are a crunchy mint flavored cookie dipped in chocolate. I make a batch of these any time I am invited to a dinner party and I put them in a cute box for the host. They are the perfect accompaniment for an after dinner coffee.
Lots of mint thin recipes use peppermint extract for the mint flavor but I find it can be a bit overpowering. I prefer to take a more subtle approach and use freshly chopped mint which you can see speckled through the cookie when it's cooked.
The first thing I do is make the minty cookies – using standard cookie ingredients but with added mint. The cookie dough requires 2 hours refrigeration time so make sure you factor that in. Once cool, I decorate the baked cookies with chocolate. This is where I really start to have fun with this recipe – I never decorate these in the same way twice. Sometimes I cover them completely in chocolate, sometimes I dip half of each cookie in the chocolate to show some of the minty flecked cookie (this is the decorating technique I describe in this recipe but it's up to you – let your imagination run wild!)
To make Delicate Mint Thins, you will need the following ingredients: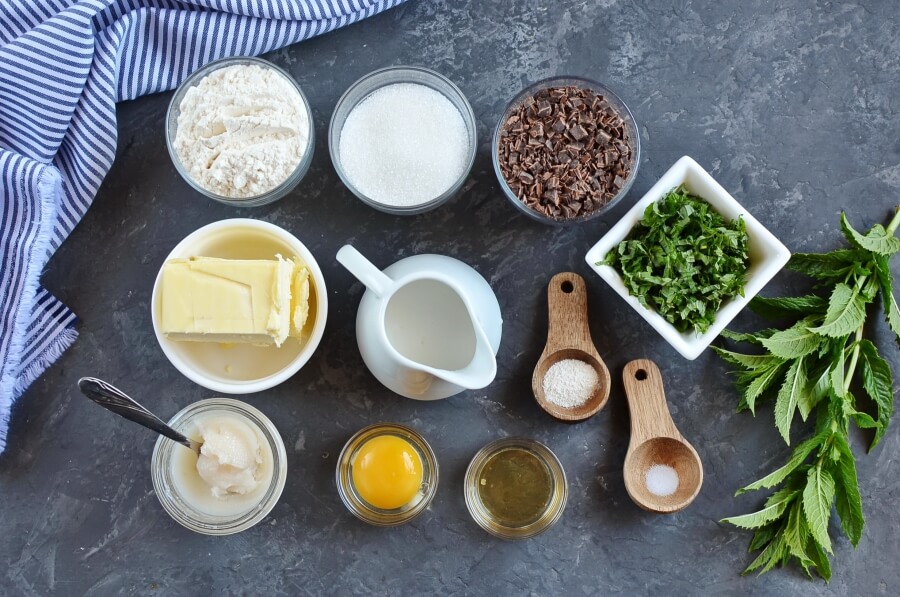 So, how to make Delicate Mint Thins?
Steps to make Delicate Mint Thins
Cream the butter and sugar

5

Add egg yolk and vanilla

5

Mix the dry ingredients

1

Alternate adding flour mixture and milk

5

Add mint

1

Chill the cookie dough

2h

Cut into cookies

3

Bake

30

Prepare the chocolate coating and decorate

40

Serve