2 cups

Dried apricots

whole, chopped
Dried Apricot Jam
I love to make my own jam at home and this Dried Apricot Jam is one of the easiest recipes I know! The hardest part is remembering to start the night before by soaking the dried fruit. Once you have rehydrated the apricots, you simply add lemon juice and bring to a boil. Add the sugar and boil again.
I use a sugar thermometer to ensure that my jam has reached the setting temperature of 220 °F. Don't worry if you don't have a sugar thermometer though, you can use the chilled plate test. Before you start, place a small plate in the freezer or refrigerator to chill. To check if the jam has reached the setting temperature, remove the plate from the refrigerator. Drop a spoonful of jam onto the cold plate and place it in the refrigerator for a few minutes. When you take it out, push the jam with your finger and it should wrinkle.
To make the Dried Apricot Jam, you will need the following ingredients: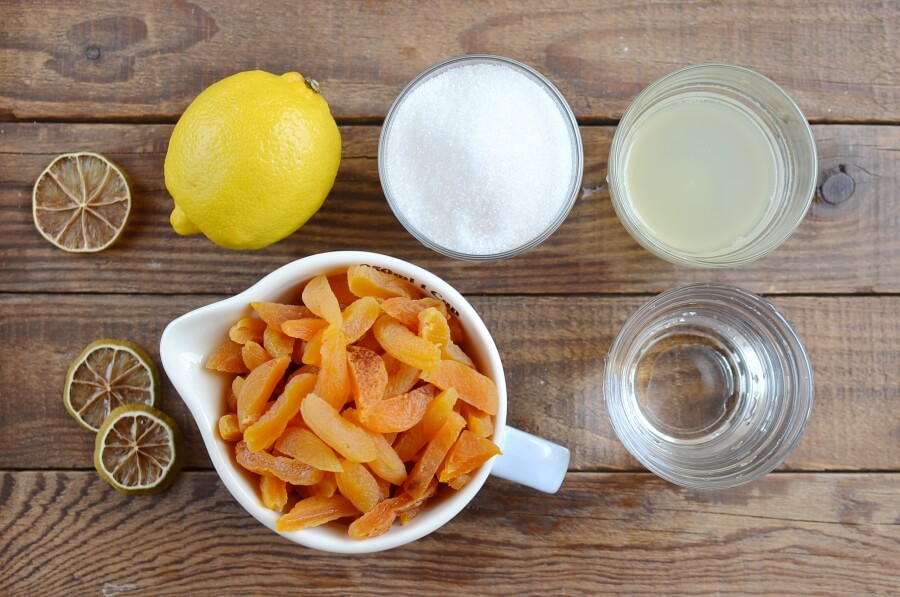 So, how do you make Dried Apricot Jam?
Steps to make Dried Apricot Jam
Prepare the apricots

12h

Bring the apricots and lemon juice to a boil

5

Simmer for 30 minutes

30

Add sugar

5

Boil again

20

Add to jars

5

Store

Serve