1/4 tsp

Black pepper

ground
Egg-Free BBQ Meatloaf
Super meaty and packed with flavor, this is my ultimate Egg-Free BBQ Meatloaf recipe for you to enjoy! Meatloaf isn't so familiar to us over in the UK. My friends are always asking what it tastes like and I usually describe it as a richer and denser version of our turkey stuffing – the meat mix we use to fill a turkey on Christmas day! I love its intense meaty flavor and in this eggless meatloaf recipe, I use BBQ sauce and tomato sauce to enhance the beef and pork and make the taste a lot more interesting.
If you're looking for an eggless meatloaf recipe, whether because of allergies or just to try something a bit lighter, then this no egg meatloaf version is the one for you!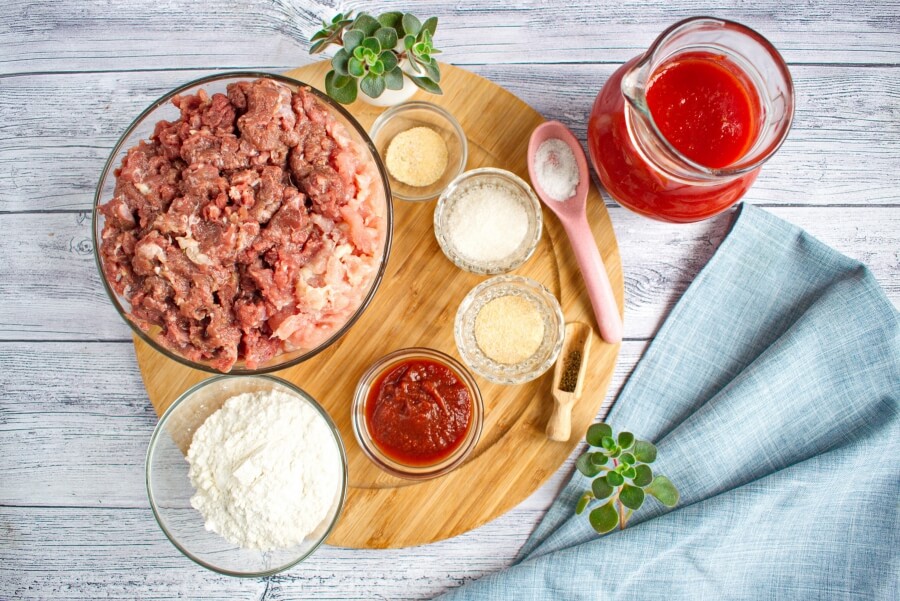 So, how to make Egg-Free BBQ Meatloaf?
Steps to make Egg-Free BBQ Meatloaf
Heat the oven

5

Mix the sauces and sugar

5

Mix the meat and flavorings

5

Add the sauce

1

Prepare the mixture to bake

5

Bake the meatloaf

30

Add the remaining sauce

5

Bake until cooked

30

Serving Egg-Free BBQ Meatloaf