16-oz (about 11-12 slices)

Mozzarella

log fresh pre-sliced mozzarella

3

Tomatoes

large fresh, sliced ¼-thick, about 12 slices

For sprinkling:

For drizzling:

For garnish:
Candy Cane Caprese Board
Candy Cane Caprese Board is a fun appetizer idea for a Christmas party and if you want to get creative without too much fuss. Made with just a few simple ingredients plus mozzarella cheese and fresh basil, this recipe comes together in a snap and will still impress your guests. Plus, it makes a beautiful centerpiece on your party table. 
Layer fresh mozzarella slices and juicy tomatoes to form a candy cane shape on a wood board or serving platter. Serve garnished with fresh basil leaves, a splash of extra-virgin olive oil, drizzles of balsamic glaze, and deliciously toasted baguette slices. To finish things off, sprinkle with flaky sea salt. Enjoy! 
To make the Candy Cane Caprese Board, you will need the following ingredients: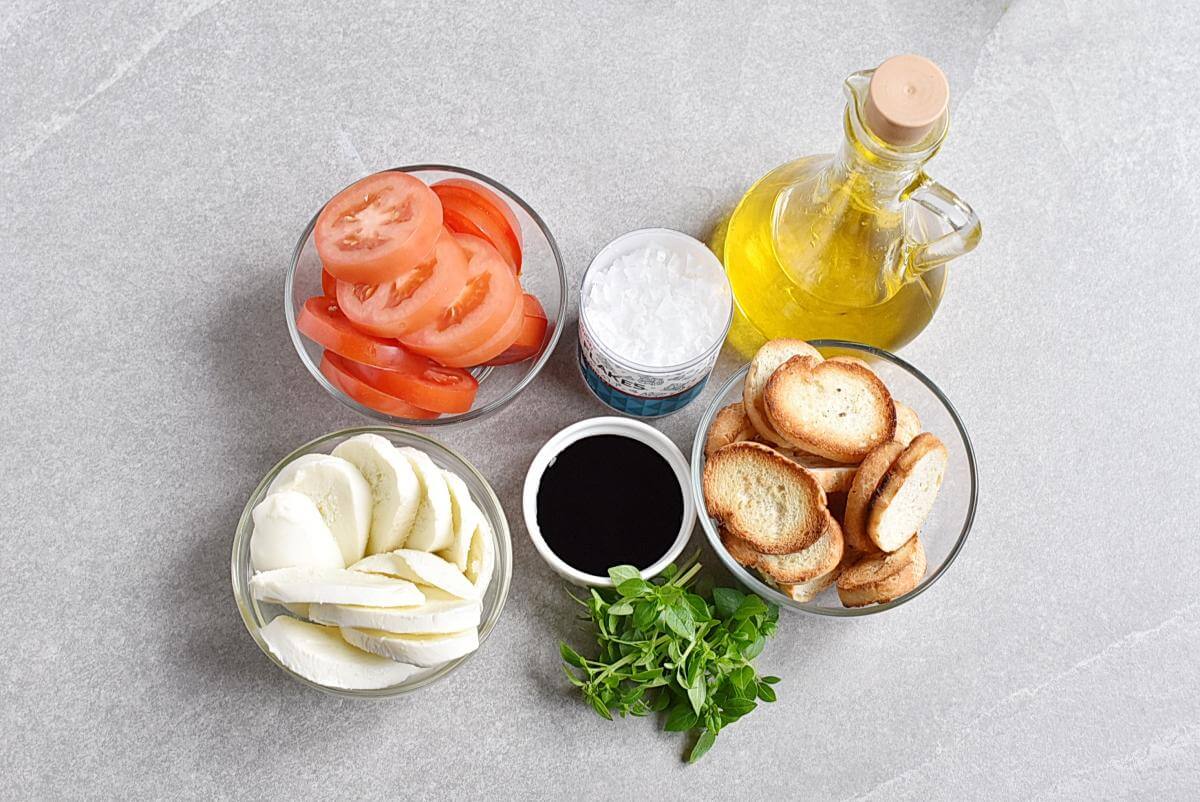 Steps to make Candy Cane Caprese Board
Arrange mozzarella and tomato slices

3

Add basil and balsamic glaze

2

Serve