5 pounds

Plum

fully ripe, unpeeled, halved, pitted

1 box

Fruit pectin

1,75 oz

6 ½ cups

Granulated sugar
Homemade Plum Jelly
Now you can make your own Homemade Plum Jelly. Most people don't know this, but the difference between jam and jelly is that jelly is made from the juices of fruits, only, and jam is made from crushed or puréed fruit. That is why this recipe suits my family just perfectly with no excess fruit bits for them to fuss over.
I just spread it on their sandwiches for school and they're good to go! Enjoy it insides baking recipes or on top of a scone at tea time. I just love this one!
To make Homemade Plum Jelly, you will need the following ingredients: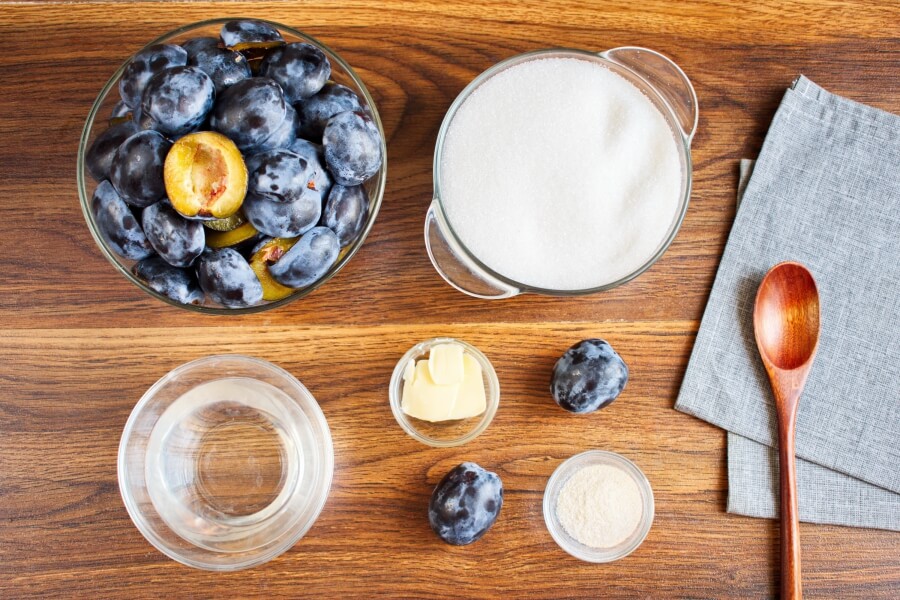 So, how to make Homemade Plum Jelly?
Steps to make Homemade Plum Jelly
Boil plums

15

Strain the liquid

30

Add pectin

5

Add sugar

10

Store in jam jars

10

Store