8 oz

Cream Cheese

softened

¼ cup

Olive oil

extra virgin, plus more for drizzling

pinch

Red pepper flakes

crushed

2 tbsp

Dill

freshly chopped, plus more for garnish

½ cup

Cherry tomatoes

halved

For serving:
Greek Feta Dip
In my house, we rarely cook New Year's Eve Dinner, preferring to have a buffet of snacks instead. This Greek Feta Dip is one recipe that always makes the cut. You don't even have to use a hand mixer for this recipe – it's completely fine to use a spoon. Although it is a lot more work!! 
To make this delicious dip, beat feta cheese, Greek yogurt, cream cheese, oil, and lemon juice and zest together in a large bowl until fluffy and combined. Season to taste with salt and red pepper flakes and add freshly chopped dill. Transfer the whipped dip to a serving bowl and top with cucumber, tomatoes, dill, and a drizzle of oil. Serve with loads of pita chips and watch your guests devour it.
To make this Greek Feta Dip, you will need the following ingredients: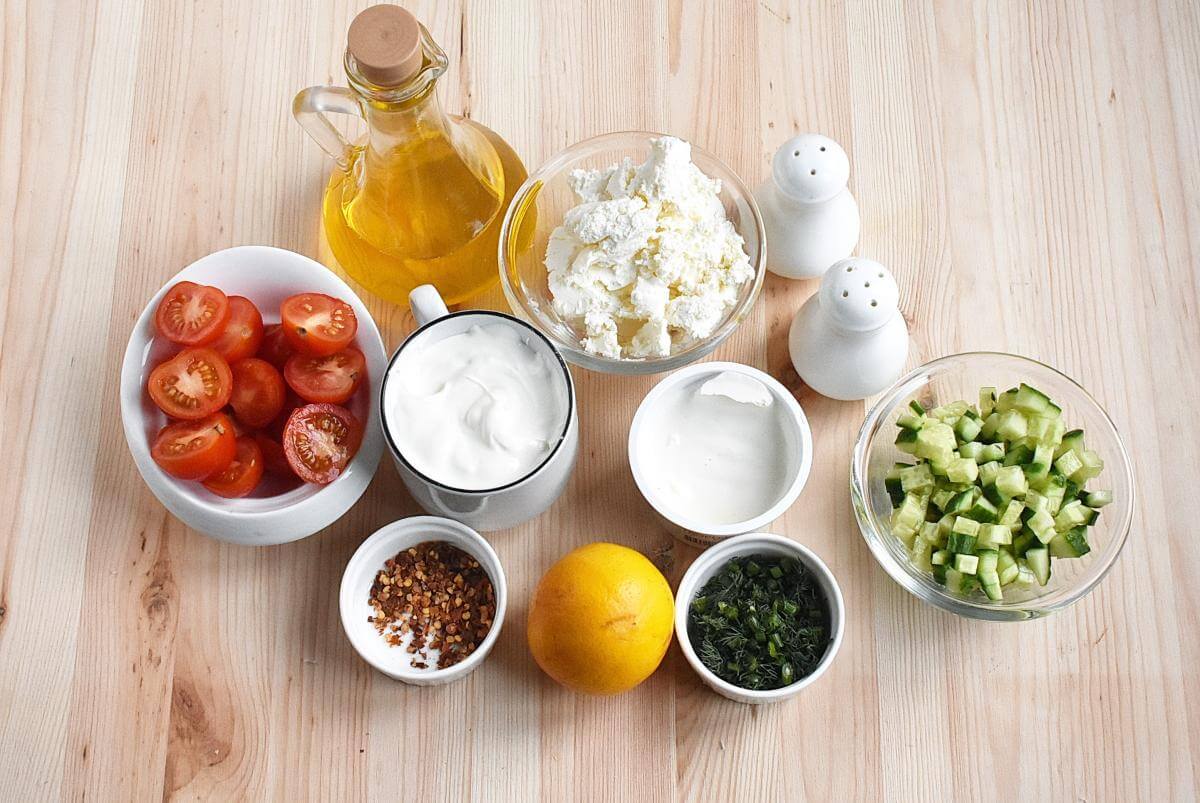 Steps to make Greek Feta Dip
Whip cheese, yogurt, oil, and lemon

5

Season

1

Transfer to a bowl

2

Garnish

2

Serve