2 cups

Labneh

homemade or store-bought

¼ cup plus 1 tbsp

Olive oil

extra-virgin

Crushed red pepper

to taste

For garnish:
Whipped Labneh Dip
This creamy and smooth Whipped Labneh Dip is the simplest appetizer or light meal you can whip up in less than 10 minutes. Thick and tangy Middle Eastern yogurt topped with burst cherry tomatoes and olives seasoned with za'atar spice and red pepper flakes and sprinkled with chopped fresh parsley leaves. Be sure to serve with pitas or fresh baked naan for a can't-fail appetizer that's perfect for any gathering.
This labneh dip is beyond simple to make. Measure out 2 cups of homemade or store-bought labneh into a bowl. Add in the lemon zest and a good pinch of kosher salt. Stir. Whisk in a glug of extra-virgin olive oil and set aside. Warm the remaining olive oil in a skillet over medium heat. Add the garlic clove and thyme sprigs. Cook, stirring, for 1 minute until the garlic is just golden. Remove the garlic and add the tomatoes. I prefer the heirloom variety, but any cherry tomatoes will do. Cook the tomatoes until they burst. Season with za'atar spice and crushed red pepper flakes. Add the olives and let them heat through. Finally, assemble the dip. Spoon the labneh into a shallow dish, then top with tomatoes and olives along with the olive oil from the skillet. Sprinkle with fresh chopped parsley and serve.
To make this Whipped Labneh Dip, you will need the following ingredients: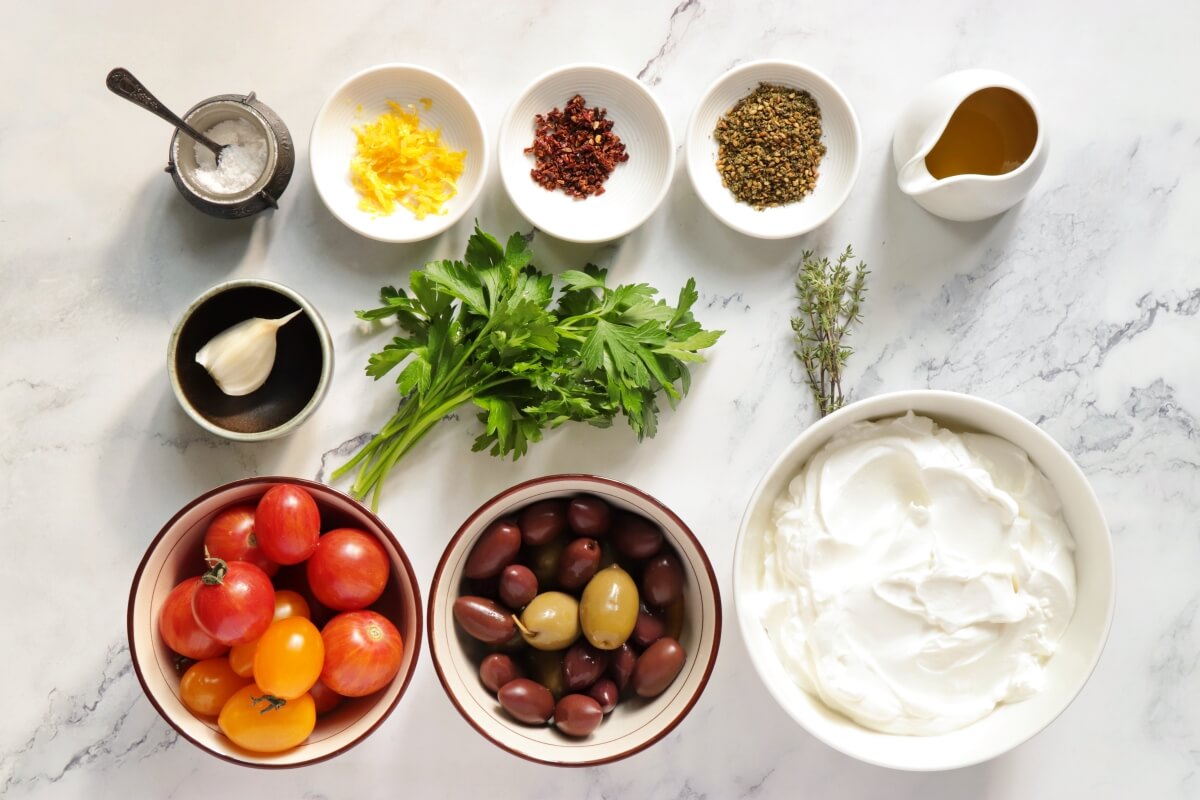 Steps to make Whipped Labneh Dip
Prepare labneh

1

Cook garlic

2

Cook tomatoes

3

Add olives

1

Assemble the dip

1