1 ½ cup

Cheddar cheese

shredded
Hearty Cauliflower Muffins
Hearty Cauliflower Muffins are my latest healthy and hearty breakfast treat! I am always looking for new ways of incorporating more vegetables into my family's meals and these muffins are a great way to start the day in a healthy and tasty way!
I start by grating cauliflower and seasoning it with nutmeg, garlic, salt and pepper before adding eggs and cheese to make a dough. I bake the dough in the oven and once it is cooked, I sprinkle crispy bacon on top of each muffin and crack an egg in. I return the pan to the oven and bake again until the eggs are cooked to my liking.
To make Hearty Cauliflower Muffins, you will need the following ingredients: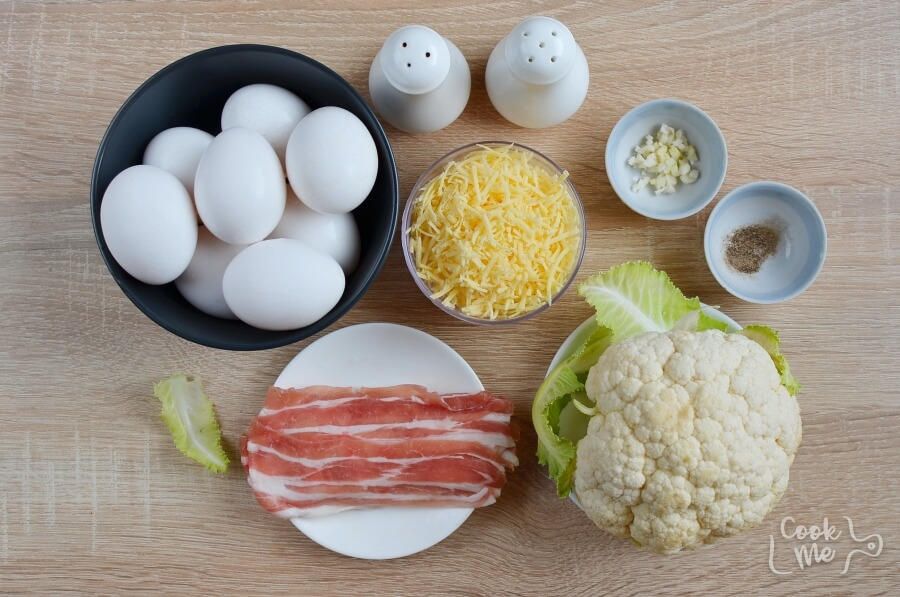 So, how to make Hearty Cauliflower Muffins?
Steps to make Hearty Cauliflower Muffins
Heat the oven and prepare a muffin tray

5

Grate and season the cauliflower

5

Mix in eggs and cheddar

5

Place the dough in the muffin tin

2

Bake

12

Fry bacon

5

Reduce oven heat

Remove the dough from the oven and reduce the heat to 285°F.

Add bacon and egg to the muffin cups

2

Bake

6

Serve

1