1

Potatoes

large , halved lengthwise and thinly sliced

1

Onion

cut into thin strips

2

Jalapeño pepper

cut into strips
Spanish Tortilla
This Spanish Tortilla is great for the weekends when I have more time to experiment and serve up some more exciting choices for breakfast or brunch. Weekends are often the perfect opportunity to invite family and friends over to catch up after a busy week.
Everyone enjoys a good Spanish omelet and I can whip this one up in just a few minutes. Through in some potatoes, onions, garlic, ham and jalapeños, add your whisked eggs and you'll be singing "senorita!"
To make Spanish Tortilla, you will need the following ingredients: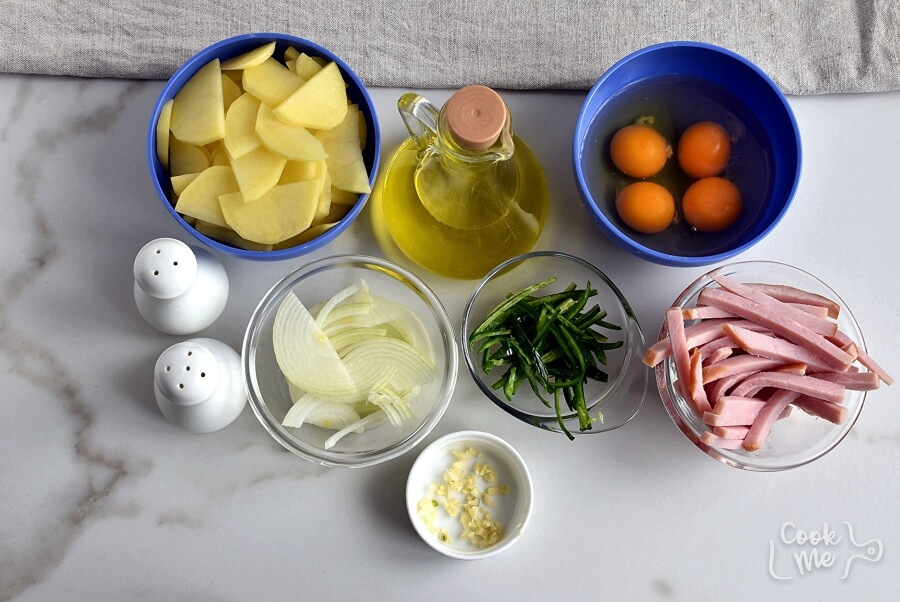 So, how to make Spanish Tortilla? 
Steps to make Spanish Tortilla
Cook potatoes

5

Add other ingredients

4

Whisk eggs

1

Preheat oven

5

Bake

20

Serve