4 pounds

Potatoes

peeled and chopped

2 pounds

Carrots

peeled and chopped
Easy Hobo Potatoes
If you ever happen to come to one of my famous Summer barbecues, these Hobo Potatoes are guaranteed to be on my menu. The perfect side to accompany the meat. Wrap up the chopped vegetables in a tightly closed tin foil, throw them on the grill and allow to cook for 45 mins with the meat. Dress with sour cream and serve hot!
So easy and simple to do yourself. I mean, what's a barbecue without a good potato salad? And with the twist of sour cream, this recipe definitely makes for one of the best!
To make Hobo Potatoes, you will need the following ingredients: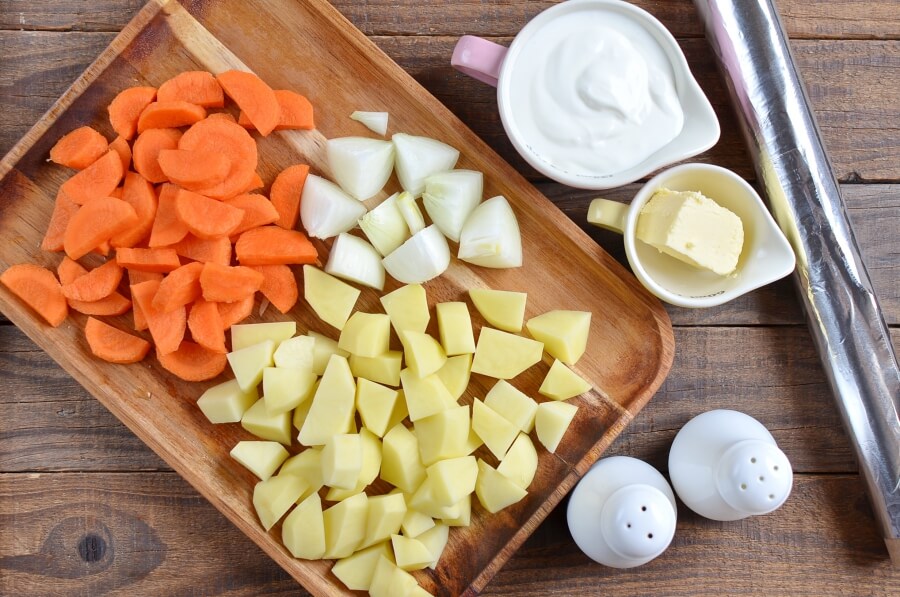 So, how to make Hobo Potatoes?
Steps to make Easy Hobo Potatoes
Combine all the vegetables

1

Season with salt and butter

1

Seal the foil well

2

Grill

40

Remove from grill and add the sour cream

2