2 slices

Bacon

cut into ½ inch pieces

2 tbsp

Green bell pepper

chopped

2 cups

Whole kernel corn

drained

1 tbsp

Pimento pepper

chopped
Famous Corn O'Brien
With a handful of ingredients and just a few minutes, this Corn O'Brien, one of America's most loved dishes can be made at home. O'Brien refers to the garnishment of peppers and onions. Most famously known to partner with potatoes, I choose to use corn, to encourage some more fresh veggie eating in our home. Colorful and deliciously flavored with crispy bacon, this recipe is loved at dinner time.
When we have left overs, I like to fill pita pockets for the kids and my husband, and wrap it up for lunch the next day!
To make Corn O'Brien, you will need the following ingredients: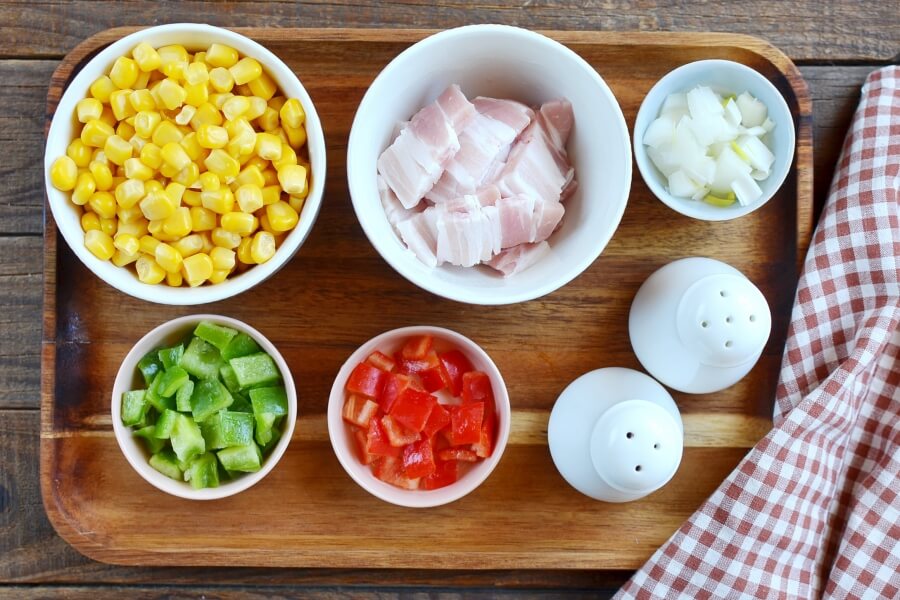 So, how to make Corn O'Brien?
Steps to make Famous Corn O'Brien
Cook the bacon

15

Cook onion and green pepper

5

Add the other ingredients

5

Season and serve

1