1 (9-inch)

Pie crust

kosher for Passover unbaked frozen, defrosted 15 minutes

¼ tsp

Black pepper

freshly ground

¾ cup

Cheddar cheese

sliced

½ cup

Cream Cheese

whipped
Passover Cheese Quiche
I don't just make this Passover Cheese Quiche once a year – I love it so much that I make it regularly for various occasions. It's really easy to make, especially if you buy a frozen pie crust. Just remember to defrost it before you start cooking!
To make the filling, whisk eggs and milk together before adding three different cheeses: cheddar, mozzarella and cream cheese. Pour the filling into the pie crust and bake in the oven for around 40 minutes. If you find the edges of crust are cooking too quickly, simply cover them with foil.
To make my Passover Cheese Quiche, you will need the following ingredients: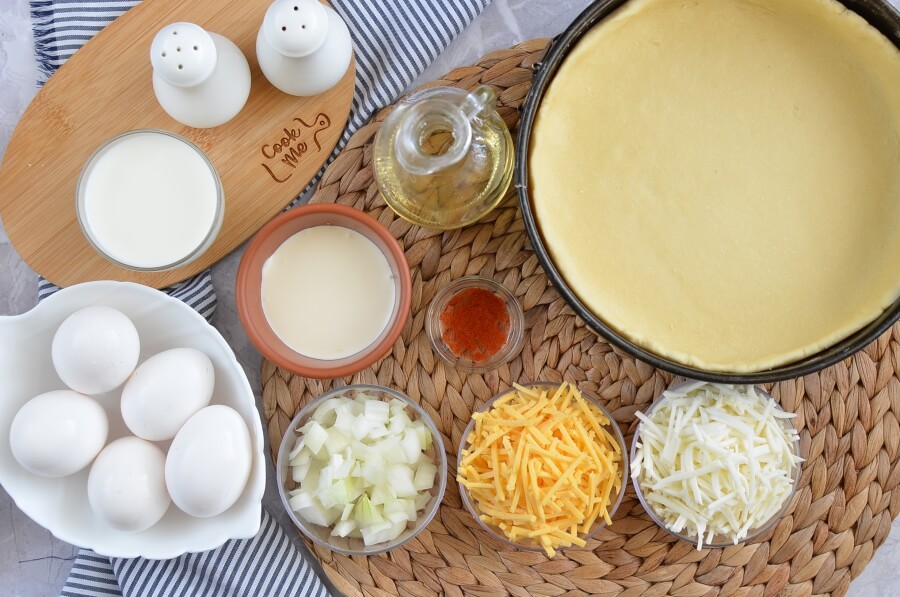 So, how do you make Passover Cheese Quiche?
Steps to make Passover Cheese Quiche
Heat the oven

10

Prick the pie crust

2

Bake the crust

25

Reduce the oven heat

Turn the oven heat down to 350 °F.

Sauté onion

8

Make the filling

2

Add cheeses and onion

2

Pour the filling into the pie crust

2

Bake

40

Serve