4 pounds

Plum

cut in half and pits removed
Plum Jam
I love making my own homemade condiments and this Plum Jam can often be found in my pantry. This recipe is so simple and only uses 3 ingredients and just easy-to-follow steps.
I've included directions for recipes that use pectin or do not use pectin, as to your preference. Serve this on some buttered toast, muffins or scones, this jam is a delightful addition.
To make Plum Jam, you will need the following ingredients: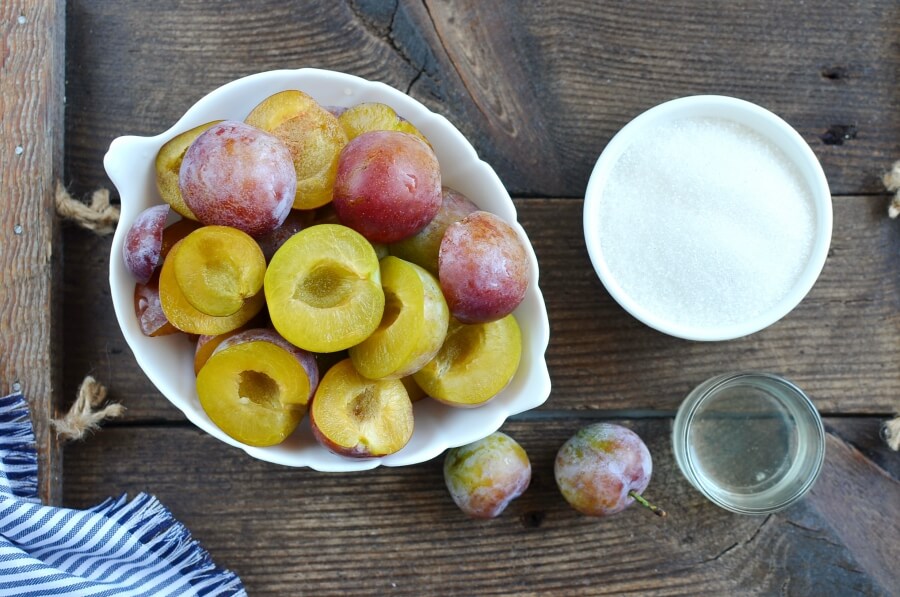 So, how to make Plum Jam?
Steps to make Plum Jam
Cook not using pectin

1h

OR cook using pectin

1h

Cook the chopped plums with the pectin, granulated sugar and lemon juice according to the package instructions of the pectin. Skim off the foam.

Mash jam

5

Portion out jam

5

Boil jars

10

Store

24h

Refrigerate